The Power of Three Chords

Don't miss this summer guitar camp for guitar players and songwriters geared specfically for teens aged 13 - 17 with acclaimed guitar teacher and performer October Crifasi. The workshop will get students started with playing basic songs using the power of three chords.
Classes will meet on Tuesdays and Thursdays for three weeks (for a total of six sessions) from 2:00 - 3:00 pm EST. All classes are recorded for later review by enrolled students.
---
SYLLABUS
Power of Three Chords

June 17 - July 3

Explanation of I, IV, V chord progressions
Open major and 7 chords in 3 keys (we'll explore more if time allows)
Introduction to open and movable power chord shapes

Introduction to basic fretboard theory - notes on the low E and A strings
Basic strumming and rhythmic notation; how to create strum patterns
Introductions to basic blues shuffle and 12-bar song structure
---
MORE ABOUT OCTOBER CRIFASI
October Crifasi is a guitarist, songwriter, and music educator based in Los Angeles. She has maintained an active teaching studio and group program in Los Angeles for girls and women for over eleven years as well as providing coaching and consultation services to the local film and television community working on projects for the Great American Country Channel (GAC), Lifetime, and MTV Networks. October is contributing writer for Acoustic Guitar Magazine.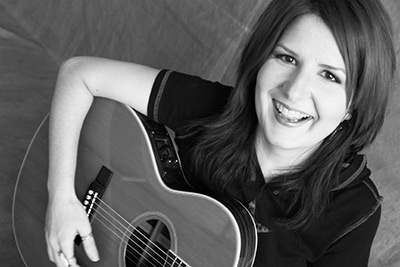 ​
Click here to go to October's teaching profile.
Click here to learn more about how live group classes on Lessonface work.
​
---
HOW IT WORKS
These are live classes taught over high performing video conference. Students can connect to the online platform using a tablet or computer with reliable internet. To actively participate students also need a webcam. The live sessions are recorded so that all enrolled students can review the class sessions following the live class. Class recordings will be available for viewing within 48 hours of the live class.
---
CONTACT
If you have questions, please contact us by emailing jess@lessonface.com or by calling 1-800-211-7058.