Join master ukulele instructor Lisa McCormick for this beginner-friendly introduction to playing the ukulele! You'll gain a solid foundation of essential skills that will allow you to quickly move ahead with playing the ukulele, confident that you're learning to play the RIGHT WAY, and not developing bad habits you'll come to regret later.
You'll learn:
All about tuning 
Proper right-hand and left-hand positioning (avoid developing bad habits!)
Easy chords that work magic together
How to strum, how to fingerpick
Powerful strategies for making fast smooth chord changes
Secrets of crystal-clear tone
How to get the most out of your practice time
And most importantly: HOW to PLAY ZILLIONS of FUN SONGS
---
WATCH THIS OVERVIEW TO LEARN MORE ABOUT THE COURSE
---
WHEN
TBA
---
ABOUT LISA MCCORMICK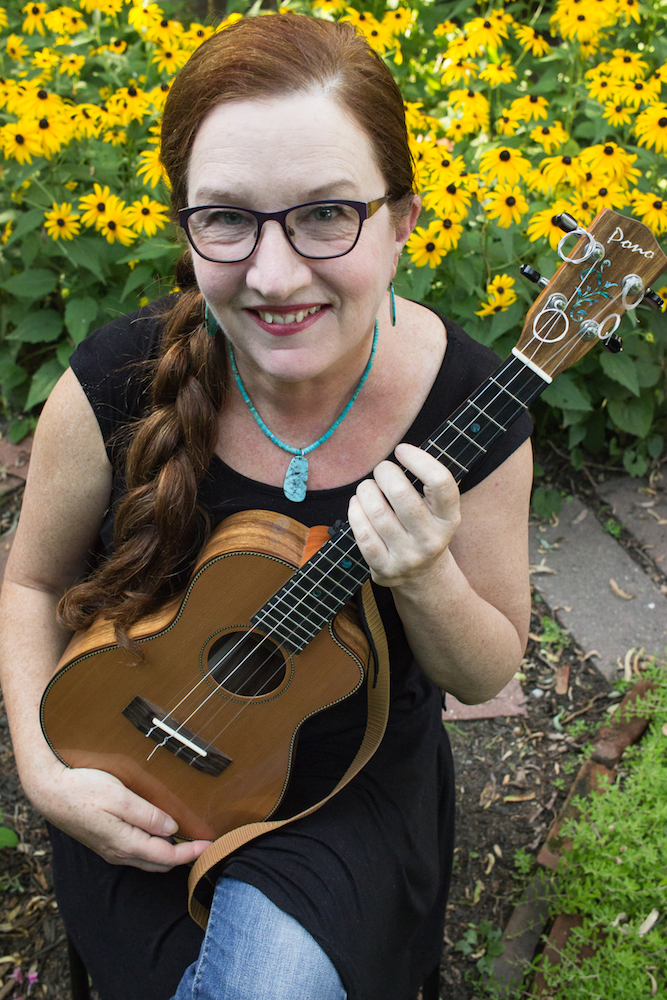 With a 25-year professional music career as a guitarist and songwriter, plus a degree in adult education, Lisa McCormick brings ease, humor, and compassionate understanding to the journey of learning to play.
Also an award-winning  singer/songwriter and recoring aritst,  Lisa's live concerts and 5 CDs of original music have garnered a loyal following.
Lisa teaches guitar, songwriting, ukulele, and clawhammer banjo. Her educational background includes extensive training in teaching students with special learning needs. 
Lisa lives, plays, and teaches  lessons in the artsy historic New England town of Brattleboro, Vermont, USA. One of her recent ukulele classes in Brattleboro is pictured at the above left. 
---
HOW IT WORKS
Students attend and interact live by joining over the Lessonface high performing video conference platform. The live classes are recorded so enrolled students can also watch and review later. Class recordings are available within 48 hours of the live class session. 
---
THE GUARANTEE
The class is covered by the Lessonface Guarantee - let us know if you are not satisfied for any reason within two days of the first class and we will refund your tuition in full. 
---
CONTACT
If you have questions or concerns, don't hesitate to be in touch by chatting at us within 
our office hours
, calling 1-800-211-7058, or emailing
jess@lessonface.com
.