Whale Music
About Whale Music
Are you a fan of the ocean and do you love marine life? Did you know that whales and dolphins have a culture, and that they make music? In this course we dive under the surface of the ocean and learn about the music of another species – cetaceans. We will analyse recordings made using hydrophones, learn about the structure of whale song and even how we can learn to play this music on our own instruments. This can teach us much about listening to the natural world, extending our range of instrumental skills and give us new ways of composing.
This class is limited to 40 students.
Class Goals
1. Learn about the culture of several species of whale and dolphin
2. Learn to find publicly available recordings marine mammals
3. Using free software, learn to analyse recordings and create spectrograms – a visual representation of the sound
4. Create scores using these images that we can play on our instruments
Skill Level
Basic music theory and skills on your instrument are preferred, so the ability to identify notes on the stave, write on the staff, and achieve at least an octave range on your instrument.

---
Contact the Teacher
Send a direct message from the teacher's profile page with any questions you might have about the class.
---

Join Whale Music for Free
This class will be offered on April 17 as part of LESSONFEST, our weeklong festival of free classes and activities.
Enroll above for free and we will send you the link to join.
---
Optional Four Lesson Bonus Pack ?
Kick off your learning in the free group class and stick with it with the Four Lesson Bonus Pack. Purchase three 30-min private lessons with Abigail while signing up for this free group class and get a bonus 30-min private lesson free! Private lessons can be used within one year of booking. Use the dropdown option above the enroll button to add lessons to your free class enrollment.
---
When
Single session on Saturday, April 17, at 2 pm ET | 11 am PT | 18:00 UTC.
Enrolled students receive lifetime access to the video recording of the class.
How It Works
Enroll above to save your spot in the class. Lessonface will send you a confirmation right away, and a Zoom link 24 hours before each session's start time. You can log into your Lessonface dashboard to access class materials, communicate with your instructor, join the live Zoom session, and access the class recordings and chat transcript afterward. Contact us with any questions. This class, and all lessons and classes on Lessonface, are covered by the Lessonface Guarantee.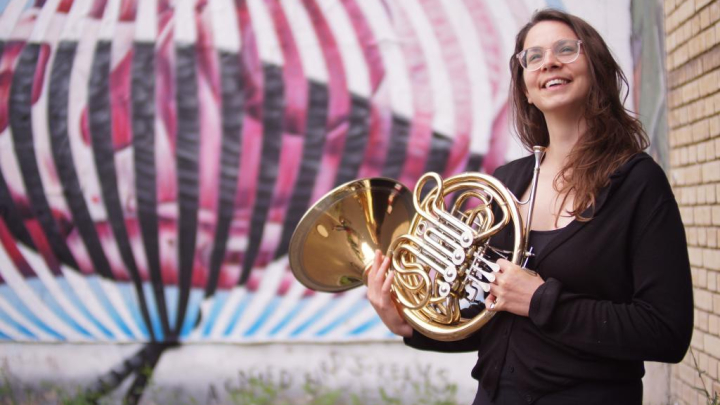 My name is Abigail and I am a french horn player and brass teacher.  I was born near the South Coast of England and studied Horn at the Royal Northern College of Music in Manchester.  I moved to Berlin, Germany in 2013, attracted by the city's vibrant music scene.  As a musician I am active in the contemporary music and free improvisation scene and much of my own music revolves around animal themes, for example my project 'Sounding Whales', where I am learning to become fluent in whale song on the french horn.  I am also the first qualified Suzuki Brass Teacher in Berlin.   Teaching Experience I have been a freelance teacher and horn player since I graduated from my studies in 2009 and...
About Lessonface, PBC
Lessonface's mission is to help students achieve their goals while treating teachers equitably. Since 2012, we've hosted more than 30,000 students and 2,000 teachers for live music, language, and arts lessons and classes online.