Free Your Mind - Public Textile Social Justice Art Project
About Free Your Mind - Public Textile Social Justice Art Project
Free Your Mind is a public textile art project aiming to collect, exhibit, embed and release personal narratives about Microaggressions in a multi-sensory installation.
Microaggressions are subtle, intentional — and oftentimes unintentional — everyday interactions or behaviors that communicate hostile, derogatory or negative messages or assumptions toward historically marginalized groups. The weight of these daily interactions underpins very real consequences... stress, anger, frustration, self-doubt and ultimately feelings of powerlessness and invisibility.
This project exposes these interactions to provide a release for the viewer. Participants are invited to write a story about a microaggression they have experienced onto a ribbon and tie this ribbon onto a net to release this story from their personal narrative. This is a story ribbon.
The installation evolves with each new story ribbon, keeping a public record of disempowering interactions that can be exposed and reflected upon. Participants have the feeling of being seen and acknowledged while interacting with the work.
In 2021 Free Your Mind toured, collecting story ribbons in Bayonne, NJ, Jersey City, NJ, and at "Sunsets" at The Standard during Miami Art Week. In 2022 Free Your Mind was at Art Crawl Harlem's Governors Island house from May- August and in Indianapolis. The project will make stops in Brooklyn, Newark and at MAFA in 2023.
This lecture is limited to 200 students.
Age Range
Teens and Adults
---
When
Single session on Tuesday, March 28, at 7 pm ET | 4 pm PT | 23:00 UTC.
Enrolled students receive lifetime access to the video recording of the class.
Free Your Mind - Public Textile Social Justice Art Project
How It Works
Enroll above to save your spot in the class. Lessonface will send you a confirmation right away, and a Zoom link 24 hours before the class start time. You can log into your Lessonface dashboard to access class materials, communicate with your instructor, join the live Zoom session, and access the class recordings and chat transcript afterward. This class, and all lessons and classes on Lessonface, are covered by the Lessonface Guarantee.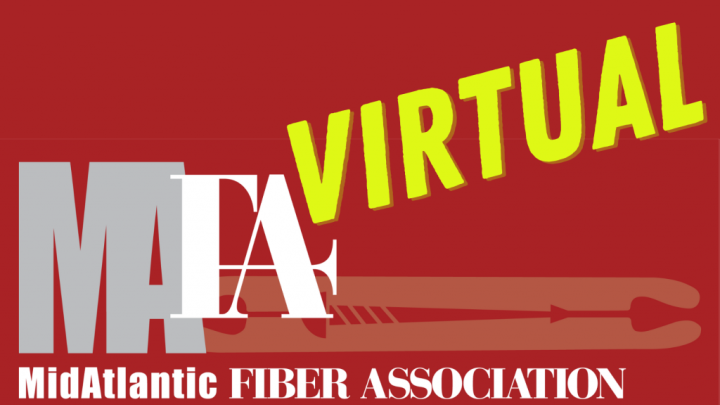 The MidAtlantic Fiber Association (MAFA) represents and supports a community of fiber arts guilds in the greater Mid-Atlantic region. Although MAFA is best known for its biennial conference - and now for virtual programs - the all-volunteer, not-for-profit organization also provides ongoing financial grants, fellowships and scholarships to promote education, development and public outreach in the fiber arts.  Find out more about MAFA at https://mafafiber.org/.
About Lessonface, PBC
Lessonface's mission is to help students achieve their goals while treating teachers equitably. Since 2012, we've hosted more than 30,000 students and 2,000 teachers for live music, language, and arts lessons and classes online.