The Percussion Code - Begin Your Learning Path in Percussion
About The Percussion Code - Begin Your Learning Path in Percussion
Do you want to learn percussion, but you don't know where or how to start?
Have you tried to learn with YouTube, Instagram or TikTok videos, but you didn't get the results that you wanted?
Have you taken percussion classes or workshops, but they didn't worked out as you expected?
Don't give up! This class is ideal for you.
Percussion is your best option to start to learn and make music because everybody can learn to play percussion, no matter your age or musical abilities.
In this workshop, I will walk you through the basics of the "Percussion Code" a learning method that will provide you with all the technical, rhythmic and musical elements to start your learning path with different percussion instruments. Also you will learn to play the percussion in a fun and joyful way.
All the content that you´ll learn in the class can be applied to several percussion instruments such as: Conga, Bongó, Djembé, Cajón among others Hand Percussion instruments.
With this course you will take your first steps on your learning path with percussion, and you will also learn to play your first folkloric rhythm on the percussion instrument you want to play.
This class is limited to 20 students.
Class Goals
- Learn basics hand techniques to apply in playing several percussion instruments.
- Learn the basics about rhythmics and melody (melorhythmic) applied to percussion instruments, througth the Percussion Code learning Method.
- Learn the "Language of Percussionist", an original and effective way to approach to playing percussion.
- Learn the first Basic Rhythmic Cells you can play in your percussion instrument.
- Learn to play your first afro rhythm in your percussion instrument.
- Enjoy the fun vibe of percussion with beginners percussionist from around the world!
Age Range
Teens and Adults
Skill Level
No playing or musical experience required. This class is designed for brand new beginners players curious about playing percussion instruments such as: Conga, Bongó, Djembé, Cajón and other hand Percussión.
No knowledge of music notation is needed. I'll teach how to read Percussion Notation along the class.
You can participate in the class with different instruments such as: Conga, Bongó, Cajón, Djembé or any percussion instrument that you can play using your both hands.
If you don't have any instrument, you can also participate with some element that you can use to play with both hands.

---
Contact the Teacher
Send a direct message from the teacher's profile page with any questions you might have about the class.
---
Watch To Learn More
---
When
The class will meet for four weekly 60-min live online sessions on Saturdays at 4 pm ET | 1 pm PT | 20:00 UTC on the schedule below. The first session is on October 8.
(Convert to my time zone)
Enrolled students receive lifetime access to the video recordings of the classes.
The Percussion Code - Begin Your Learning Path in Percussion
How It Works
Enroll above to save your spot in the class. Lessonface will send you a confirmation right away, and a Zoom link 24 hours before the class start time. You can log into your Lessonface dashboard to access class materials, communicate with your instructor, join the live Zoom session, and access the class recordings and chat transcript afterward. This class, and all lessons and classes on Lessonface, are covered by the Lessonface Guarantee.
---
Student Reviews from 1-on-1 Lessons with Facundo
⭐⭐⭐⭐⭐
Rafiq D. on July 22, 2022
Private Percussion Student

Very professional approach to adult learning,
---
⭐⭐⭐⭐⭐
Kate M.
on July 18, 2022
Private Bongo Student
Another great lesson . Making good progress and very motivating
---
⭐⭐⭐⭐⭐
Kate M.
on July 12, 2022
Private Bongo Student
Very nice approachable and engaging teacher . I feel more confident after just one lesson
---
⭐⭐⭐⭐⭐
Verified Student
on June 24, 2022
Private Cajon Student
Really great lesson focused on how best to move forward with my percussion journey. Highly recommended!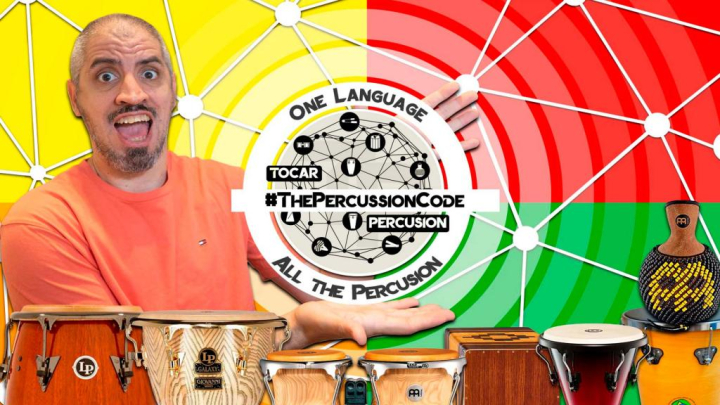 For 20 years I have dedicated myself to developing educational and recreational proposals that have the objective of facilitating access to people of all ages to learn percussion, so that they can learn to make music with various percussion instruments.
I started teaching percussion in several musical school in my Home Town in Buenos Aires Argentina, Buenas Artes Escuela de Música, El Jardín de la Esquina, Aequalis, among others.
In the year 2000 a created my own music school, Escuela Urbana de Música y Artes, in which I taught percussion to more than an 4.000 students of all ages and levels. Since then I developed my teaching activities only in there and my online clases th...
About Lessonface, PBC
Lessonface's mission is to help students achieve their goals while treating teachers equitably. Since 2012, we've hosted more than 30,000 students and 2,000 teachers for live music, language, and arts lessons and classes online.