The Well-Rounded Designer
About The Well-Rounded Designer
How many times have you had a great idea but couldn't actually stitch it? How often have you created something but then not been able to re-create it for yourself or others?
Concept, Execution and Communication are all vital parts of design, and each aspect requires a certain skill set. Successful designers understand how these parts are interconnected and the subtly different ways of thinking that are required for each. This overview will help you identify the skills you need to take your idea from thoughts to action, and then on to sharing it with others.  Please note that this is not a design-your-own-garment class, but rather a way of thinking about the design process which should make you a more efficient and well-rounded designer.
NOTE: This is a hybrid of lecture and creativity class. The mix of what we do will depend a lot on who attends and how much they are willing to play!
This class is limited to 50 students.
---
Class Materials Needed
Materials are optional, but you'll have more fun if you "play along" with me as I talk. You may want to have paper, color pencils, tear sheets or digital files of garments that appeal to you (whether or not they are made using your techniques of choice).
---
Homework
Find 2-3 knitting/crochet/weaving/sewing patterns you like, and take time to study them. What attracts you to a particular design? What makes you decide to actually make something? What particular hurdles do you face when attempting to follow someone else's instructions? Is there a particular designer, pattern line, or pattern publisher you particularly like? Why?
Age Range
Teens and Adults
Skill Level
Intermediate

---
Contact the Teacher
Send a direct message from the teacher's profile page with any questions you might have about the class.
---
When
Single 2-hour session on Saturday, July 8, at 10 am ET | 7 am PT | 14:00 UTC.
Enrolled students receive 30-day access to the video recording of the class.
The Well-Rounded Designer
How It Works
Enroll above to save your spot in the class. Lessonface will send you a confirmation right away, and a Zoom link 24 hours before the class start time. You can log into your Lessonface dashboard to access class materials, communicate with your instructor, join the live Zoom session, and access the class recordings and chat transcript afterward. This class, and all lessons and classes on Lessonface, are covered by the Lessonface Guarantee.
---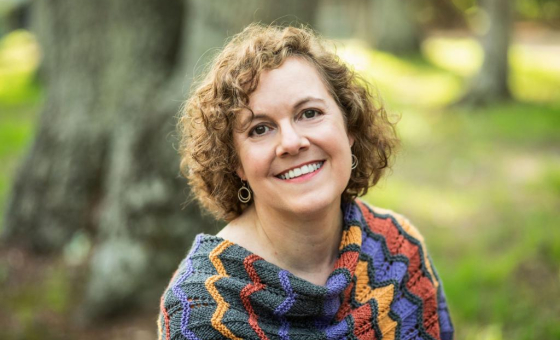 Edie Eckman is a designer, author and teacher who loves both knitting and crochet. Her comfortable and encouraging teaching style empowers students to gain the skills they need to confidently and enthusiastically take on any crochet or knitting challenge. She is the author of a number of best-selling crochet and knitting titles including The Crochet Answer Book, Around the Corner Crochet Borders and How to Knit Socks: Three Methods Made Easy.
The MidAtlantic Fiber Association (MAFA) represents and supports a community of fiber arts guilds in the greater Mid-Atlantic region. Although MAFA is best known for its biennial conference - and now for virtual programs - the all-volunteer, not-for-profit organization also provides ongoing financial grants, fellowships and scholarships to promote education, development and public outreach in the fiber arts.  Find out more about MAFA at https://mafafiber.org/.
About Lessonface, PBC
Lessonface's mission is to help students achieve their goals while treating teachers equitably. Since 2012, we've hosted more than 30,000 students and 2,000 teachers for live music, language, and arts lessons and classes online.