Writing From the Heart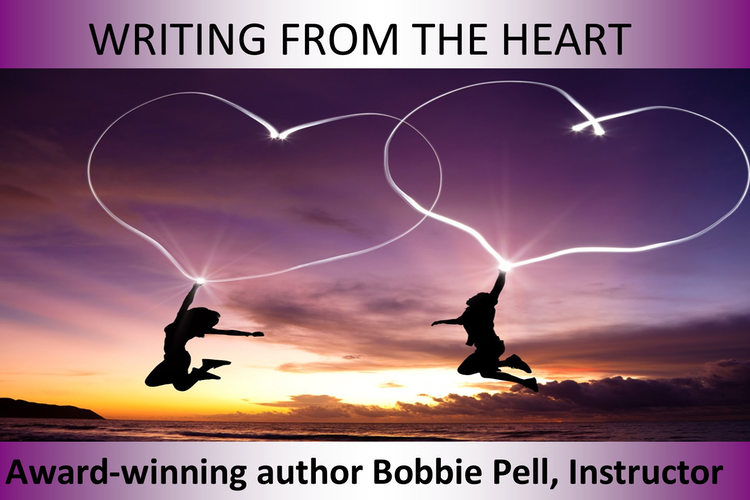 Writing From the Heart with Bobbie Pell
What does it mean to "write from the heart" in today's world? By examining personal definitions of this phrase, each writer will learn to deepen characterization, to interweave emotional threads into exhilarating plot lines, and to examine imagery to relay mood. Short exercises, storytelling works by national tellers, and journalling methods expand student's writing horizons. In-class writings will create drafts ready for fictional scenes, non-fiction articles, poems, or personal use.
This class is presented in collaboration with John C. Campbell Folk School and Lessonface. Class capacity is 12 students. Registration closes on April 2, 2024. Students are invited to attend a large group Orientation and Closing Ceremony to connect with various classes online.
Skill Level
All levels

---
Contact the Teacher
Send a direct message from the teacher's profile page with any questions you might have about the class.
About the John C. Campbell Folk School & Lessonface
Since 1925, the John C. Campbell Folk School in Brasstown, North Carolina has transformed lives, and brought people together in a nurturing environment for experiences in learning and community life that spark self-discovery. Since 2012, Lessonface has connected more than 30,000 students with over 2,500 great teachers for live music, language, and arts lessons online, delivering on our mission to help students achieve their goals while treating teachers equitably.
---
When
The class will meet for four weekly 120-min live online sessions on Tuesdays at 6:30 pm ET | 3:30 pm PT on the schedule below. The first session is on April 9.
Enrolled students receive 30-day access to the video recordings of the classes.
How It Works
Enroll above to save your spot in the class. Lessonface will send you a confirmation right away, and a Zoom link 24 hours before each session's start time. You can log into your Lessonface dashboard to access class materials, communicate with your instructor, join the live Zoom session, and access the class recordings and chat transcript afterward. Contact us with any questions. This class, and all lessons and classes on Lessonface, are covered by the Lessonface Guarantee.
For over 35 years, Bobbie Pell has shared her love of story with audiences of all ages through written works, storytelling performances, and workshops. Her specialty area, Celtic folklore and traditions, focuses on faerie lore, ballads, and archetypical myths. Her first book, THE HIGHLAND HEART, explores themes of true love, faerie encounters, and a hero's journey to wholeness.  She also tells world folk and fairy tales filled with universal truths to show how Story explores the human heart. Bobbie's first faerie tale collection, JUST ONE WISH, won the national Honor Book Award for Adult Readers by NSN in 2017. 
By combining her love of ancient Celtic traditions with storytelling and...