John C. Campbell Folk School
Dance Musicians' Week
July 12-16th, 2021
Learn with the instructors you love from wherever you are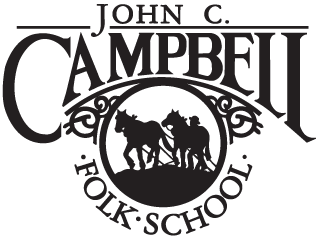 From Brattleboro, Vermont to Portland, Oregon, and everywhere in between, join us for a week of foot-stompin' tunes from around the world presented by an award-winning team of internationally recognized dance musicians. Founded at the Folk School in 1994, this is the go-to workshop to expand your dance musician skills. Join free events like Morningsong, Jam Sessions, and Wild Card Sessions or sign up for a week-long class to study fiddle, guitar, mandolin, piano, accordion, flute, or any dance-music instrument. Come with an interest in dance music and leave with new skills, new friends, and a new dance community.
DMW Full Access Pass ($150)
Sign up for the DMW Full Access Pass and you will be enrolled in all 5 of the Dance Musicians' Week classes.
Morningsong (Free)
Start your day with the Dance Musicians' Week instructors as they share songs and music.
Community Tunes ($75)
Meet daily with the Dance Musicians' Week instructors to learn five easy, by-ear tunes and a couple of contra dance tune sets that we will build throughout the week. This class will emphasize ear learning, contra style, and some general discussion about how to be an excellent dance musician.
Breakout Sessions ($75)
Join any of the Dance Musicians' Week instructors in their own breakout room for the hour. Study fiddle with Betsy (including technique, ornamentation, bowing, and harmony), piano and accordion with Andy (and maybe even some clawhammer banjo), guitar and mandolin with Peter (including a variety of back-up styles), or piano with Sue (including back-up styles).
Wild Card (Free)
Each day, a different Dance Musicians' Week instructor will teach a special session on a topic related to dance music.
Jam Session (Free)
On Tuesday, July 13th, join Sue and Betsy LIVE from Portland, OR for a jam session and on Thursday, July 15th, join Peter and Andy LIVE from Brattleboro, VT for a jam session.
More About the Classes
Click the class links above to see complete details for each class, and feel free to contact us with any questions. We are available seven days a week.
Student attendance will all be online.
Students can connect to the online classes using most any tablet or computer with reliable internet.
Most of the classes will be recorded. Those classes will be available for access by enrolled students for 30 days following the live class.
Class enrollments may be cancelled for full refund up to five days before the class start date.
Optional Orientation and Closing Ceremony hosted from the Folk School campus will be offered for all classes that students can attend online.
Many John C. Campbell Folk School instructors are available for 1:1 online lessons.
How Lessonface Works
Lessonface has been connecting students with great music, language, and arts teachers for live lessons online since 2013. Our mission is to help students achieve their goals while treating teachers equitably. We are thrilled to be working with the John C. Campbell Folk School staff and instructors to bring you these classes.
More about Lessonface here.