Carmine Caruso Method with Julie Landsman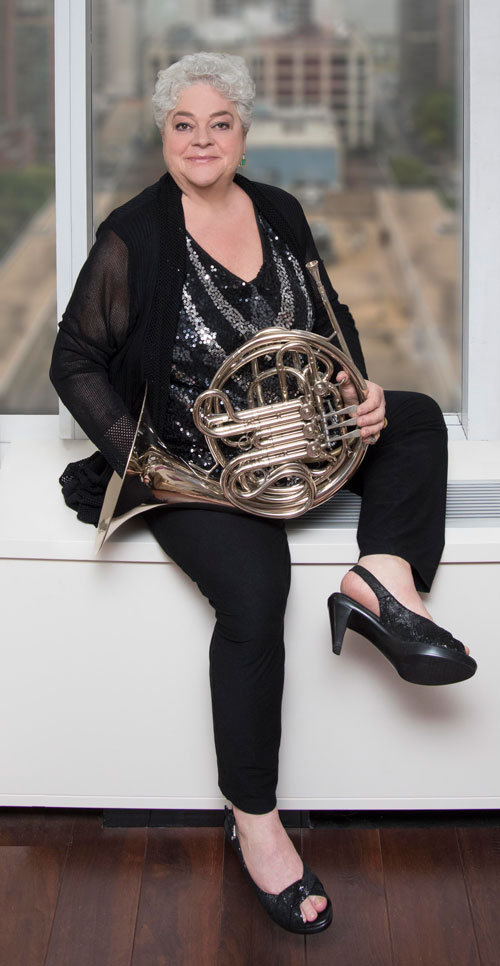 Julie Landsman's teaching style is a holistic approach that addresses the person, the music, and the instrument. Her instruction includes technical work with tone and articulation and the Caruso Method. With an emphasis on the mental and emotional aspects of performance, Landsman encourages her students to utilize meditation, visualization, and the heartfelt connection to music.
"Caruso specialized in teaching brass players to have great chops. Caruso gives you good, strong, healthy chops that work through all registers with an even sound and feel, and offers the player strength and refinement of technique," Landsman explains in her forthright and engaging introduction to the method.
This live one-hour session will take a deeper look and answer common questions encountered in lessons 1 and 2 of the Caruso Method. Students may submit their questions ahead of time for Landsman to address in the class. Students may join the class in the Lessonface Studio in the West Village/Meatpacking district of NYC, or online over high quality video conference. A very limited number of performer seats are available, please email us separately to jess@lessonface.com if you are interested in being a performer. The class will be recorded, and enrolled students will receive lifetime access to view the course recordings.
World renowned as a master teacher, Julie Landsman has been on the faculty of The Juilliard School since 1989, and was Principal horn of the Metropolitan Opera Orchestra for 25 years. View Julie Landsman's complete bio here.
This is my way of honoring my great teacher, Carmine Caruso, and his method that has enriched our lives as instrumentalists.
-Julie Landsman
Join live for this unique experience to have the opportunity to have your questions answered by this all-time great player and educator — and watch and re-watch later.
ENROLLMENT INFORMATION
Attend the course in-person, at the Lessonface studio at 451 West St., NYC, or online. All enrolled students will be able to watch the recording of the class, which will be available within 48 hours of the live class time.
---
WHEN
This class has been temporarily postponed -- please stay tuned for a new date announcement shortly. 
---
HOW IT WORKS
This class will be taught from the Lessonface studio in the West Village of Manhattan to an in-studio and live online audience. Students are able to attend by physically coming into the studio OR by joining over the Lessonface high performing video conference platform. Students who are interested in performing in the class should email
jess@lessonface.com
with a short statement on their experience level. All attendees may submit their questions ahead of time from the course page (available immediately upon enrollment). The course recording will be available within 48 hours of the live session. The class is covered by the Lessonface Guarantee - let us know if you are not satisfied for any reason within two days of the class and we will refund your tuition in full.