Continuing Harp: Stories and Songs of Turlough O'Carolan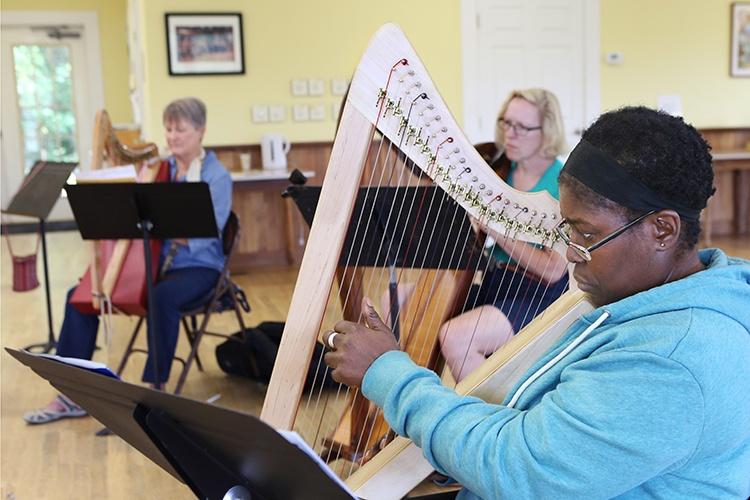 About Continuing Harp: Stories and Songs of Turlough O'Carolan
This harp class will begin with an overview of the music of the most famous of all Irish harp bards, Turlough O'Carolan. The class will begin with a musical summary of his life which includes song examples and stories of O'Carolan as an Irish bard.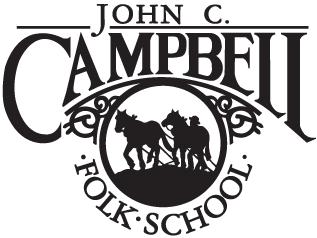 During the course, students will learn songs and tunes from his varied repertoire that include laments, dance tunes, planxties, folk songs and tunes inspired by Italian Baroque music of the time period. At least two of his most popular songs will be taught with the goal that each student come up with their own left hand accompaniment in order to improve their arranging skills for the lever harp. Students will be given the opportunity to perform these for other students in small or large group breakout rooms. PDFs and recordings will be made available to aid in the learning of the tunes.
This class is presented in collaboration with the John C. Campbell Folk School & is limited to 24 students. There will be an optional Orientation and Closing Ceremony hosted from the Folk School campus that students can attend online.
Skill Level
Continuing through advanced players can benefit from this class. Tunes will be taught for both left and right hands separately, and you will not be expected to "sight read", but it is helpful if you have experience playing from standard notation, as well as learning from ear as songs will be presented in a variety of ways to accommodate all learners. Also, players should have some experience playing in different keys, and time meters.

---
When
The class will meet for four weekly 120-min live online sessions at 4 pm ET | 1 pm PT | 21:00 UTC on the schedule below. The first session is on March 11.
(Convert to my time zone)
Enrolled students receive 30-day access to the video recordings of the classes.
Continuing Harp: Stories and Songs of Turlough O'Carolan
How It Works
Students can connect to the online platform using a tablet or computer with reliable internet. To actively participate online students also need a webcam with microphone. Class enrollments may be cancelled for full refund up to five days before the class start date.
Lorinda Jones began her music career with a degree in music education and oboe performance.  After teaching public school music, she discovered the wonderful world of American roots music through the mountain dulcimer and Celtic harp. After further study she became a board certified music therapist and has been teaching, performing and recording American folk and Celtic traditional music for the past three decades.  In addition to teaching at John C. Campbell Folk School, she teaches and performs at workshops and festivals all across the United States. Lorinda maintains a private practice in music therapy, conducts the Heartland Harp Ensemble, and is the program director for the Heartland...
About the John C. Campbell Folk School & Lessonface
For 95 years, the Folk School has transformed lives, and brought people together in a nurturing environment for experiences in learning and community life that spark self-discovery. Since 2013, Lessonface has connected more than 10,000 students with over 1800 great teachers for live music, language, and arts lessons online, delivering on our mission to help students achieve their goals while treating teachers equitably.