Guitar Workshop! with Sara Landeau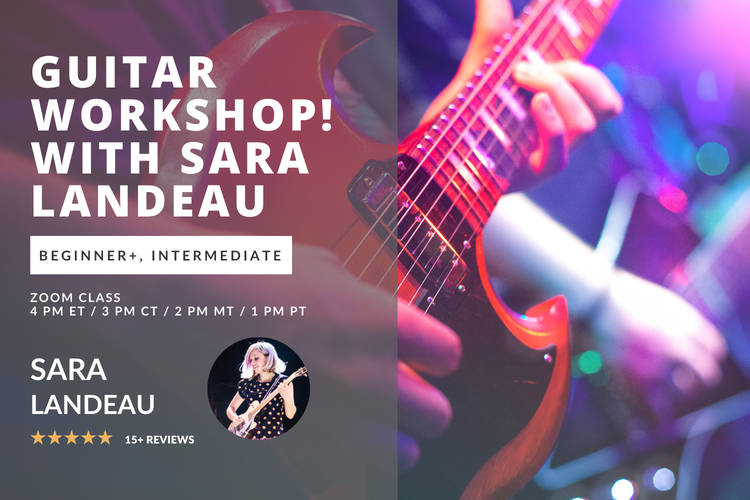 About Guitar Workshop! with Sara Landeau
Students will be led through an intensive one-month electric guitar class. Learn the fundamentals of popular songs through chords, melodies, rhythms, and essential fretboard technique. Knowing how and why musical patterns work will help you to teach yourself and develop a solid foundation. Proper hand technique and ergonomically correct playing will be a focus. Acoustic or electric guitarists of all levels welcome.
Class Goals
- Recognizing and playing common musical themes
- Learn songs you like from a list compiled by the class on the first day
- Tricks and tips for learning music more quickly
- Easier memorization of pieces
- Being able to play with others
- Exercise your creativity as we write a song (all levels encouraged!)
- Electric guitarist's guide to tone and basic pedal order
Skill Level
Beginners: basic familiarity of the guitar and knowledge of a few simple open chords is preferable. Please contact Sara if you have questions about your skill level.

---
[GROUP:BIOS]
---
Students Say