Introduction to Guitar
About Introduction to Guitar
This first guitar lesson with Roque Deschamps is the perfect little push you need to get the right boost to start a ride into a musical journey that changes your life.
---
Class Materials Needed
Guitar (acoustic or electric)
Class Goals
These are the main goals for this first class:

1. Learning the names of the left hand fingers

2. Learning the correct left hand technique
3. Flatpicking technique
4. How to read chord diagrams
5. How to play a basic strumming pattern
6. Strumming the chords of a song
7. How to develop finger dexterity
8. How to read notes"
Skill Level
Beginner, no experience required

---
Contact the Teacher
Send a direct message from the teacher's profile page with any questions you might have about the class.
---
When
Monthly sessions on Tuesdays at 8 pm ET | 5 pm PT on the schedule below. Choose the session you'd like to join on the dropdown menu above.
Each session covers the full class content. Enrolled students receive lifetime access to the video recording of the class.
* July's session will take place on Wednesday, July 12.
How It Works
Enroll above to save your spot in the class. Lessonface will send you a confirmation right away, and a Zoom link 24 hours before each session's start time. You can log into your Lessonface dashboard to access class materials, communicate with your instructor, join the live Zoom session, and access the class recordings and chat transcript afterward. Contact us with any questions. This class, and all lessons and classes on Lessonface, are covered by the Lessonface Guarantee.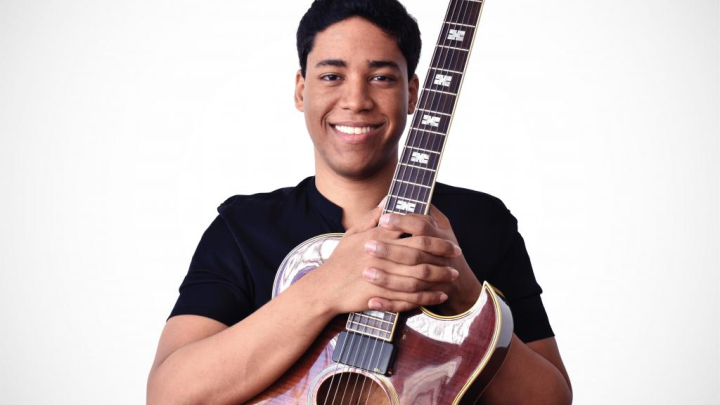 Acknowledged as Guitalele Teacher of The Year 2020-2021, and Jazz Improvisation Teacher of The Year 2022. Roque Deschamps is a highly experienced (+10 years) music educator with an educational background from the Conservatorio Nacional de Música de Santo Domingo, Universidad Nacional Pedro Henríquez Ureña, the Hochschule für Musik und Theater Hamburg (Austauschprogramm), and several programs from Berklee College of Music. As a professional guitar player proficient in several different styles and genres ranging from pop, r&b, rock, blues to many kinds of latin (merengue, bachata, bossa, samba, and more) music. Jazz and classical guitar (higher ed.). He is also a very experienced comp...
About Lessonface, PBC
Lessonface's mission is to help students achieve their goals while treating teachers equitably. Since 2012, we've hosted more than 30,000 students and 2,000 teachers for live music, language, and arts lessons and classes online.