Macramé for Today
Macramé for Today with Katrina Stone
Everything old is new again and macramé is back! Knotting is everywhere! Learn the basic macramé knots and create an amazing wall hanging (example in photo measures 13 x 40-inches) with beautiful and rhythmic patterns. Add texture and dimension to your fabulous project by weaving wool roving and other yarns. Bring the art of knotting into the 2020s!
The capacity for this class is 12 students. This class is presented in collaboration with the John C. Campbell Folk School. There will be an optional Orientation and Closing Ceremony hosted from the Folk School campus that students can attend online.
---
Class Materials Needed
Participants will need 5mm cotton cord (600'), yarns, roving and found materials, notebook and pencil/pen, sturdy pair of kitchen scissors, measuring tape, and a 5/8 wooden dowel cut to 14".
Skill Level
Beginner/Intermediate
About the John C. Campbell Folk School & Lessonface
For 96 years, the John C. Campbell Folk School in Brasstown, North Carolina has transformed lives, and brought people together in a nurturing environment for experiences in learning and community life that spark self-discovery. Since 2012, Lessonface has connected more than 30,000 students with over 2,000 great teachers for live music, language, and arts lessons online, delivering on our mission to help students achieve their goals while treating teachers equitably.
---
When
The class will meet for four weekly 120-min live online sessions on Wednesdays at 7 pm ET | 4 pm PT on the schedule below. The first session is on March 1.
(Convert to my time zone)
Enrolled students receive 30-day access to the video recordings of the classes.
How It Works
Enroll above to save your spot in the class. Lessonface will send you a confirmation right away, and a Zoom link 24 hours before the class start time. You can log into your Lessonface dashboard to access class materials, communicate with your instructor, join the live Zoom session, and access the class recordings and chat transcript afterward. Class enrollments may be cancelled for full refund up to five days before the class start date, with the exception of the materials kit fees which are non-refundable.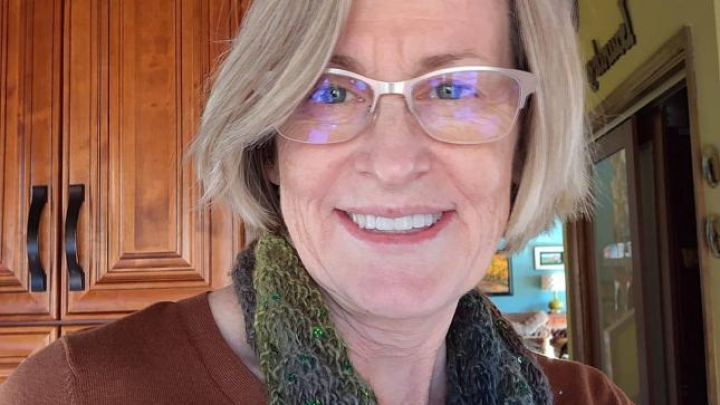 I love to teach others the joy of working with their hands.  I specialize in Macrame and Macra-weaving.  I make learning the basics fun and as simple as possible.  If you can tie your shoes, then you can macrame.  Then I encourage each student to explore as he/she creates finished projects suitable for showing off to friends and family.
---
Students Say
⭐⭐⭐⭐⭐
Verified Student on March 29, 2021

Loved it! Hoping for more online options. The evening class format was perfect!
---
⭐⭐⭐⭐⭐
Bruce B.
on March 30, 2021
Class was well taught. Katrina did great job explaining the knots and the steps in our project creation. Her videos were very helpful for reviewing things she covered in the classes. I like most of those in the class had done macrame back in the 1970s-80s but needed a refresher on the knots. Having the class spread over 4 weeks was great for giving us time to think about our project design and then adjust/redo parts - this would not have been possible in a weekend class.
---
⭐⭐⭐⭐⭐
Randy M.
on March 30, 2021
I thoroughly enjoyed the class. The instructor was excellent and I only wish it wasn't over
---
⭐⭐⭐⭐
Verified Student
on March 29, 2021
Great! I accomplished what I wanted to, and enjoyed the process. The instructor was very helpful, and really created the non-competitive environment I've experienced in the in-person classes at JCCFS.
---
⭐⭐⭐⭐½
Daphne J.
on March 30, 2021
But only if in person was not possible for some reason. (explanation for the previous question) Since I could not go to Brasstown, this worked for me. And Katrina worked very hard to help individually, and in smaller groups for a person new to Macreme (me). She is a good teacher.
---
⭐⭐⭐⭐⭐
Bonnie L.
on March 29, 2021
Because I have a hard time getting away, and the Folk School is some distance from my home, I truly appreciate the online format. I still was not able to attend each class live, but love having the resources and recorded class available for when I am able to carve out some time. All the additional recorded demos and such are so incredibly helpful! Katrina did a great job.