Apply for the Loog Certified Educator Program
About the Loog Certified Educator Program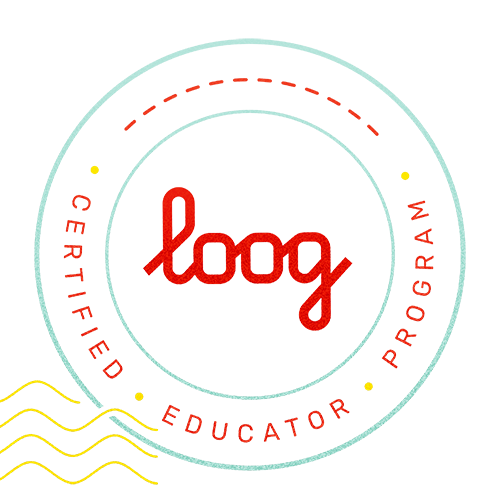 In collaboration with Loog Guitars, we offer the Loog Certified Educator Program. Now through January 26th, we are accepting applications for new teachers in our next program cohort! In order to be considered, please apply by midnight PDT on January 26th by sending a short video of why you would like to teach students to play the Loog Guitar along with your Lessonface profile or other teaching pages in the form below.
The Minimum Qualifications for the Program Are:
•  At least two years of professional teaching experience with kids
•  Complete a background check (included in program fee)
•  Enthusiasm for sharing the beauty of music with young minds
•  At least five years of guitar playing experience
•  Have achieved an advanced skill level at guitar playing
•  Know how to read and write TAB and chord chart (strumming rhythm) notation - standard notation knowledge not required but is a plus
Meeting the minimum requirements does not guarantee a spot in the program.
Steps to Certification Program Success:
•  Apply from now until January 26th, 2021, for the Winter 2021 cohort.
•  Upon acceptance, pay the $199 for the course plus a Loog Mini guitar. If you have a Loog already, the course fee is $149.
•  Locate your Loog Guitar.
•  Attend the hour and a half live training class with Loog Certified Master Educator Emily Zimmer on Tuesday, February 9th at 12 pm ET / 9 am PT. We encourage live attendance, but the class will be recorded in case you can't make the exact time.
•  Pass the short quiz.
•  Create a Loog Guitar tab.
•  Give a trial lesson to one of the current Loog Certified Educators.
•  Successful completion of the program will result in Certification of Loog Certified Educator status, a badge that you can use for your own promotions, and optional listing in the Loog Certified Educators page on Lessonface!
Apply in the Form Just Below!
When?
The next cohort kicks off on Tuesday, February 9th, 12:00 pm ET | 9:00 am PT | 17:00 UTC. Apply before January 26th be considered!
The session is an hour and a half long.
Loog Certified Instructor Program - February 2021
Questions?
Don't hesitate to be in touch by chatting with us within our office hours, calling 1-800-211-7058, or emailing jess@lessonface.com. 
---
About the Loog Master Trainer Emily Zimmer
Hi, I'm Emily. Since 2002, I've played music professionally as a solo artist, band member, composer, session musician, and hired touring musician in many genres including rock, blues, country, r&b, folk, and metal. While obtaining my Bachelor's Degree and my Associate's Degree, I studied jazz and classical music. It is my pleasure to bring what I've learned from these experiences to my students.
---
Related