MET Orchestra
Masterclasses for 2023-24 Now Enrolling
Learn directly from the MET Orchestra Musicians.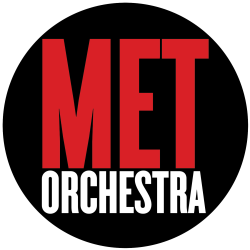 THE METROPOLITAN OPERA ORCHESTRA
Since its founding in 1883, the
MET Orchestra's
performances have encompassed not only the entire opera repertoire, but symphonic and chamber programs at Carnegie Hall, international tours, and countless musician activities outside of the Metropolitan Opera House. Lessonface is proud to be hosting online masterclasses and more activities with MET Orchestra Musicians. Now accepting applications and enrollments for masterclasses for 2023-2024 for Viola, Violin, Trombone, and Flute - free for performers and viewers.
Apply to Perform
Upcoming masterclasses accepting applications for viola, violin, trombone, and flute
World-class Individualized Instruction
Select members of the MET Orchestra are available for live online private lessons