MET Orchestra
Master Classes and 1:1 Lessons
Learn directly from the MET Orchestra Musicians.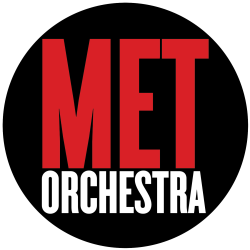 THE METROPOLITAN OPERA ORCHESTRA
Since its founding in 1883, the
MET Orchestra's
performances have encompassed not only the entire opera repertoire, but symphonic and chamber programs at Carnegie Hall, international tours, and countless musician activities outside of the Metropolitan Opera House. Lessonface is honored to be hosting some of its educational activities in the coming months.
Watch Live Coaching from the MET Orchestra Musicians
Watch the 2020-21 Free Live Master Classes, every other Sunday.
Apply to Perform
A valuable yet free opportunity for advanced-level students to perform and receive coaching from members of one of the world's top orchestras!
Watch Past Master Classes
Purchase access to archived MET Orchestra Musicians Master Classes.
World-class Individualized Instruction
Select members of the MET Orchestra are available for 1:1 online instruction.
Meet Lessonface PBC
Lessonface has been connecting students with great music teachers for live lessons online since 2013. Our mission is to help students achieve their goals while treating teachers equitably.
Lessons offered an excellent balance between focused practical advice to make my playing better and fascinating musical thoughts and interpretation to broaden my understanding of musical ideas.