Make Your Own Sketchbook: Coptic Bookbinding
Make Your Own Sketchbook: Coptic Bookbinding with Alex McClay
Over the course of the Weekend, you will make your own sketchbook from scratch. We will tear down paper to size, make hard covers, bind our books with the coptic stitch, and finish off our binding with endbands to protect our books. By the end of the course, you will have your very own handmade sketchbook and have the working knowledge to make more!
The capacity for this class is 12 students. Registration for this class will close on May 22nd, 2023. This class is presented in collaboration with the John C. Campbell Folk School.
---
Class Materials Needed
Your class registration fee includes a materials kit with a value of $60 shipped to your door. Materials mailed ahead include: paper, book board, book cloth, glue, foam brush, sewing needles, piercing awl, and waxed linen thread.
Students must have: an xacto knife or box cutter, a metal ruler,and some decorative paper (for example: old book pages, marbled paper, or handmade paper).
Skill Level
Beginner/Intermediate
About the John C. Campbell Folk School & Lessonface
For 96 years, the John C. Campbell Folk School in Brasstown, North Carolina has transformed lives, and brought people together in a nurturing environment for experiences in learning and community life that spark self-discovery. Since 2012, Lessonface has connected more than 30,000 students with over 2,000 great teachers for live music, language, and arts lessons online, delivering on our mission to help students achieve their goals while treating teachers equitably.
---
When
The class will meet for two 4-hour live online sessions at 2 pm ET | 11 am PT | 18:00 UTC on the schedule below. The first session is on January 9.
(Convert to my time zone)
Enrolled students receive 30-day access to the video recordings of the classes.
Make Your Own Sketchbook: Coptic Bookbinding
How It Works
Enroll above to save your spot in the class. Lessonface will send you a confirmation right away, and a Zoom link 24 hours before the class start time. You can log into your Lessonface dashboard to access class materials, communicate with your instructor, join the live Zoom session, and access the class recordings and chat transcript afterward. Class enrollments may be cancelled for full refund up to five days before the class start date, with the exception of the materials kit fees which are non-refundable.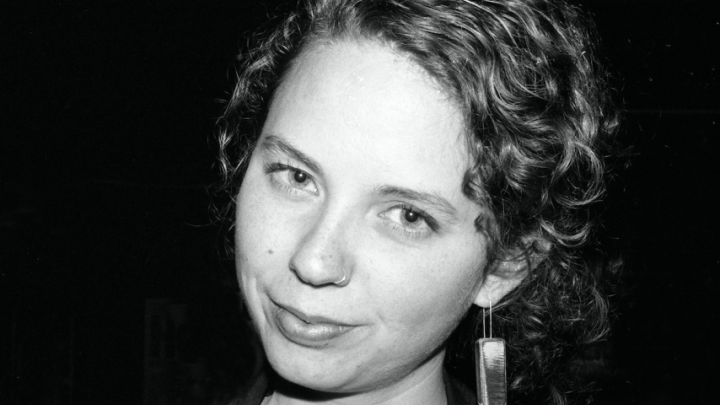 Alex McClay lives and works in Cincinnati, Ohio as an interdisciplinary artist, an instructor in Printmaking at the University of Cincinnati and the 2022 Artist-in-Residence at Tiger Lily Press. She graduated with an MFA in Studio Art from the University of Georgia in 2021.  She received her BFA in Studio Art from the University of Cincinnati in 2014. She was a Core Fellow at Penland School of Craft in North Carolina from 2016-2018, where she studied craft in many forms, including textiles, metals, printmaking, book arts and papermaking. Her current practice engages language, material, and the human body to question and disrupt the power dynamics present in our most intimate and vulnerable ...