Sing Your Heart Out
About Sing Your Heart Out
Ever wondered why some people give us chills when they sing? There are many techniques you can learn to more effectively tell a story through any song you choose. In this performance-based class, you can either prepare a song and work on it live, or you attend as a listener and learn through other participants' work. This class will go over the basics of singing technique so you feel more comfortable with the songs you choose to perform. We also learn to give and receive feedback in an NVC (non-violent communication) approach – this is a safe place to try new things. 
Class Goals
- You will be able to know the technical diagram of your song and feel comfortable singing any part / note without having to think much about it.
- You will be able to tell a story, full of feeling, really coming out and showing what is inside of you, to share not only the music, but yourself.
- We work on giving and receiving feedback, so this class is also great for teachers, directors and anyone leading a group of people.
Skill Level
Beginner, Intermediate, Advanced

---

Join Sing Your Heart Out for Free
This class will be offered on April 20 as part of LESSONFEST, our weeklong festival of free classes and activities.
Enroll above for free and we will send you the link to join.
---
Optional Four Lesson Bonus Pack ?
Kick off your learning in the free group class and stick with it with the Four Lesson Bonus Pack. Purchase three 30-min private lessons with Delfina while signing up for this free group class and get a bonus 30-min private lesson free! Private lessons can be used within one year of booking. Use the dropdown option above the enroll button to add lessons to your free class enrollment.
---
When
Single session on Thursday, April 20, at 7 pm ET | 4 pm PT | 23:00 UTC.
Enrolled students receive lifetime access to the video recording of the class.
How It Works
Enroll above to save your spot in the class. Lessonface will send you a confirmation right away, and a Zoom link 24 hours before each session's start time. You can log into your Lessonface dashboard to access class materials, communicate with your instructor, join the live Zoom session, and access the class recordings and chat transcript afterward. Contact us with any questions. This class, and all lessons and classes on Lessonface, are covered by the Lessonface Guarantee.
---
Students Say
⭐⭐⭐⭐⭐
Ems on March 13, 2021

Great class with very useful personal feedback.
---
⭐⭐⭐⭐⭐
Verified Student
on March 13, 2021
---
⭐⭐⭐⭐⭐
Ems
on March 6, 2021
Good class with some personalized tips for improving.
---
⭐️⭐️⭐️⭐️⭐️
Michelle
on February 20, 2021
Nice teacher daughter loved the class
---
⭐⭐⭐⭐⭐
Ems
on March 27, 2021
Delfina gives a lot of personal feedback on how to improve your song of choice, and how to add more dynamics, rhythm and flavor to make the songs more interesting and personal. Essential for the creative side of singing.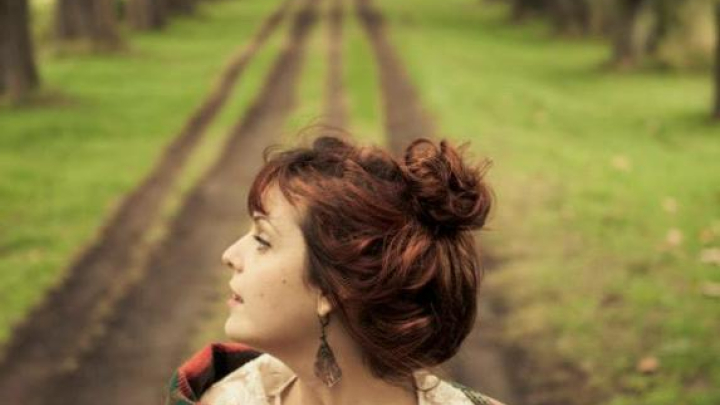 I can take you from not singing to singing in just 3 months. 
Hello, I am a singing and performance teacher from Buenos Aires. I firmly believe in singing and acting as a way of finding yourself. I have seen that the voice is the most true and honest thing that we can share and from that place, I invite you to make a journey. What is my true voice, what is my true sound and what do I have to say? I think we can all sing and the most important thing is that we can do it without effort or pain. I would love to help you discover everything you can about your voice and your expression.
*Please message me about availability*
I have studied musical composition at UCA Argenti...
About Lessonface, PBC
Lessonface's mission is to help students achieve their goals while treating teachers equitably. Since 2012, we've hosted more than 30,000 students and 2,000 teachers for live music, language, and arts lessons and classes online.