Stitches in Time
Stitches in Time with Tasha Miller Griffith
Explore hand sewing through traditional techniques and modern perspectives. We'll stitch a sewing kit together to hold all your tools, and then learn to sew buttonholes, hems, repairs and simple alterations, and a little bit of freeform embroidery. This class is great for knitters, felters, and weavers who want to add some hand-stitched finishing to their work, as well as anyone who just wants to start sewing with a needle and thread!
The capacity for this class is 15 students. This class is presented in collaboration with the John C. Campbell Folk School. There will be an optional Orientation and Closing Ceremony hosted from the Folk School campus that students can attend online.
---
Class Materials Needed
The materials for this class are flexible, and I hope that you can mostly use things you already have, or that are easy to find. You will need some yarn and/or embroidery floss, fabric to stitch on, hand sewing needles, and a few other notions.
About the John C. Campbell Folk School & Lessonface
For 96 years, the John C. Campbell Folk School in Brasstown, North Carolina has transformed lives, and brought people together in a nurturing environment for experiences in learning and community life that spark self-discovery. Since 2012, Lessonface has connected more than 30,000 students with over 2,000 great teachers for live music, language, and arts lessons online, delivering on our mission to help students achieve their goals while treating teachers equitably.
---
When
The class will meet for four weekly 120-min live online sessions on Tuesdays at 6 pm ET | 3 pm PT | 23:00 UTC on the schedule below. The first session is on March 7.
(Convert to my time zone)
Enrolled students receive 30-day access to the video recordings of the classes.
How It Works
Enroll above to save your spot in the class. Lessonface will send you a confirmation right away, and a Zoom link 24 hours before the class start time. You can log into your Lessonface dashboard to access class materials, communicate with your instructor, join the live Zoom session, and access the class recordings and chat transcript afterward. Class enrollments may be cancelled for full refund up to five days before the class start date, with the exception of the materials kit fees which are non-refundable.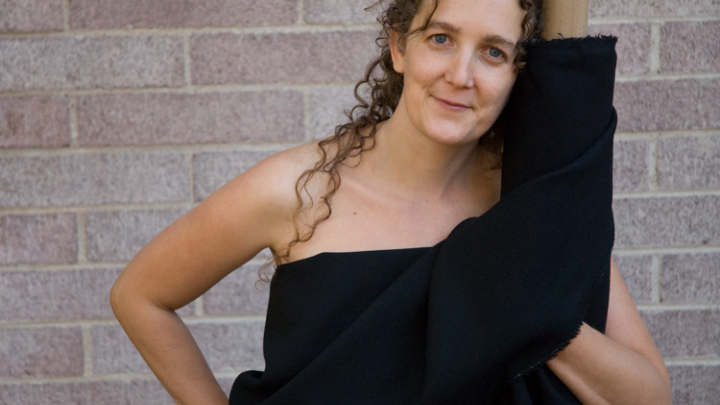 Tasha grew up in a family of makers and tinkerers and has been drawn to textiles of all kinds since she was very small. She is driven by the belief that making things by hand empowers people to live more joyfully and thoughtfully. In her classes, she works to build deep understanding through hands-on experimentation in a warm and inspiring environment. Tasha teaches at folk schools and fiber arts events nationally and writes for magazines including Taproot and PLY. She also shares free tutorials on her website.
---
Students Say
⭐⭐⭐⭐
Verified Student on March 15, 2021

Excellent instructor. A bit elementary for me so indicating that it is a beginning class in the description would be good. That said, it was a great review and very inspiring for me.
---
Verified Student
on March 16, 2021
A little too simple for me but I enjoyed the design part.
---
⭐⭐⭐⭐½
Sheila M.
on March 15, 2021
Very inspiring! We learned basic stitches and saw examples of what artists have done with them. Most importantly, we learned to just jump in and begin, which released my creativity.
---
⭐⭐⭐⭐⭐
Kathleen A.
on March 15, 2021
The class was absolutely wonderful. It was informative, fun and the experience of the instructor was exemplary. Tasha was so kind and patient, bringing more to the learning experience than expected. I feel inspired to keep "making" both by the instructor and the rest of the participants. Thank you