A Tale of Two Turnings: African Style Calabash Bowls
About A Tale of Two Turnings: African Style Calabash Bowls
Explore the instructor's take on a classic, organic form that mimics a calabash gourd bowl. Create two pieces – one functional and the other decorative.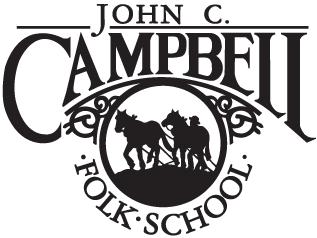 Learn the history of this vessel, how to create a round bottom piece with no flat surfaces, thin wall turning, food safe finishes, and some decorative techniques that create the illusion of metal.
This class is presented in collaboration with the John C. Campbell Folk School & is limited to 8 students. There will be an optional Orientation and Closing Ceremony hosted from the Folk School campus that students can attend online.
---
Class Materials Needed
Woodturning lathe, woodturning chuck, appropriate bowl turning tools, Live center, drive spur or woodworm screw and at least 2 blanks appropriate for bowl turning. Fresh or green wood is suggested but not required. On the second bowl you will be provided with a list of hobby type acrylic paints to recreate a faux metal look.
Skill Level
Advanced- Students should have a solid knowledge of woodturning and the basics tools and equipment.

---
When
The class will meet on Saturday and Sunday for 120-min at 10 am ET | 7 am PT | 15:00 UTC on the dates below.
(Convert to my time zone)
Enrolled students receive 30-day access to the video recordings of the classes.
A Tale of Two Turnings: African Style Calabash Bowls
How It Works
Students can connect to the online platform using a tablet or computer with reliable internet. To actively participate online students also need a webcam with microphone. Class enrollments may be cancelled for full refund up to five days before the class start date.
I am a full time woodturner, teacher, artist and creative.  I teach private lessons as well as virtual demos both nationally and internationally.   For the last 5 years I've been one of the primary Woodturning instructors at the Craft Alliance School of Art and Design in St. Louis MO and have been an assistant instructor for Kirk DeHeer at the John C Campbell Folk School.  I was in the JCCFS catalog for my own full class in September of 2020 but Covid prevented us from getting together.  Currently in the John C. Campbell Folk School Class Catalog for 2021 and excited to be part of the new virtual Folk School Classrooms here!  
About the John C. Campbell Folk School & Lessonface
For 95 years, the Folk School has transformed lives, and brought people together in a nurturing environment for experiences in learning and community life that spark self-discovery. Since 2013, Lessonface has connected more than 10,000 students with over 1800 great teachers for live music, language, and arts lessons online, delivering on our mission to help students achieve their goals while treating teachers equitably.