Watercolors Made Easy!
About Watercolors Made Easy!
Watercolors are easier than you think! Use a variety of methods and get comfortable creating paintings of different shapes and sizes. Explore background washes, color contrasts and complements, light and dark emphasis, composition, how the mind and eye see art, and more!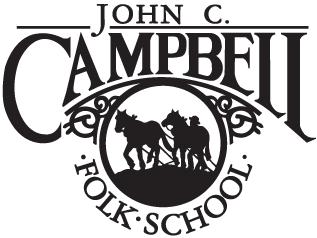 Complete a number of watercolor works to examine and refine your understanding of best practices. Registration for this class ends on February 10th, 2021.
This class is presented in collaboration with the John C. Campbell Folk School & is limited to 18 students. There will be an optional Orientation and Closing Ceremony hosted from the Folk School campus that students can attend online. Class enrollment may be canceled for a full refund up to five days before the class start date, with the exception of the non-refundable materials kit fee.
---
Class Materials Needed
High-quality watercolor paper (Arches 140 pounds is an example).
Watercolor paints (at least one red, one yellow, and one blue color). Almost any quality of watercolor paints will do. A small number and variety of watercolor paint brushes. Almost any quality of paint brushes will do. A simple palette for mixing the colors. A porcelain plate would be sufficient. Instructor will mail students 20 small sheets of high quality paper and 10 small mats for framing, at an additional cost of $25, included in the class price.
Skill Level
Beginners and students with limited watercolor experience.
---
When
The class will meet for five days on the dates below. Each day starts with a 120-minute live demonstration session at 10 am ET | 7 am PT | 15:00 UTC and meets again for a 60-min check-in at 6 pm ET | 3 pm PT | 23:00 UTC. The first session is on February 22.
(Convert to my time zone)
Enrolled students receive 30-day access to the video recordings of the classes.
How It Works
Students can connect to the online platform using a tablet or computer with reliable internet. To actively participate online students also need a webcam with microphone. Class enrollments may be cancelled for full refund up to five days before the class start date, with the exception of the materials kit fees which are non-refundable.
ABOUT THE ARTIST
For more than a decade, Joe has been attending, at least once a year, a weeklong art course at the John C Campbell Folk Art School in Brasstown North Carolina.
Joe has taken mostly drawing and painting classes at the Campbell school.
Joe has also attended weeklong art courses at the Truro Center for the Arts on Cape Cod.
Joe's primary focus has been on watercolor painting. For 16 years Joe was a student of Arthur Turner. Arthur is the dean of watercolor instructors in Houston, teaching at the Glassell School at the Museum of Fine Arts in Houston. With Arthur Turner's coaching, Joe has participated in a number of gallery shows throughout Houston.
About the John C. Campbell Folk School & Lessonface
For 95 years, the Folk School has transformed lives, and brought people together in a nurturing environment for experiences in learning and community life that spark self-discovery. Since 2013, Lessonface has connected more than 10,000 students with over 1800 great teachers for live music, language, and arts lessons online, delivering on our mission to help students achieve their goals while treating teachers equitably.