Woodturning: All Screwed Up
Woodturning: All Screwed Up with Jeff Hornung
Take your turnings to a new and fun level by adding hand chased threads! We will cover all the details to use thread chasing tools to create a lidded box and a nut and bolt set, all on the lathe. While thread chasing might be technical, it's not hard…you can do this!
This class is presented in collaboration with John C. Campbell Folk School and Lessonface. Class capacity is 12 students. Registration closes on January 26, 2024. Students are invited to attend a large group Orientation and Closing Ceremony to connect with various classes online.
---
Class Materials
You must have thread chasing tools. Brand and TPI are not important but TPI might determine what materials you work with. Please contact me about your tools if you have questions.
General woodturing tools and knowledge is required, this is not a beginner class.
Appropriate tools for spindle work and box making.
Acrylic or properly stabilized hybrid blanks may be better to work with for the nut and bolt. Just a suggestion, not a requirement.
Age Range
Teens and Adults
Skill Level
Intermediate

---
Contact the Teacher
Send a direct message from the teacher's profile page with any questions you might have about the class.
About the John C. Campbell Folk School & Lessonface
Since 1925, the John C. Campbell Folk School in Brasstown, North Carolina has transformed lives, and brought people together in a nurturing environment for experiences in learning and community life that spark self-discovery. Since 2012, Lessonface has connected more than 30,000 students with over 2,500 great teachers for live music, language, and arts lessons online, delivering on our mission to help students achieve their goals while treating teachers equitably.
---
When
The class will meet for two daily live online sessions on Saturday and Sunday, 2/3 and 2/4.
On Saturday, the class meets from 10am-1pm ET, then 4-5pm ET. On Sunday, from 9am-12pm ET, then from 3-4pm ET.
Enrolled students receive 30-day access to the video recordings of the classes.
Woodturning: All Screwed Up
Woodturning: All Screwed Up
How It Works
Enroll above to save your spot in the class. Lessonface will send you a confirmation right away, and a Zoom link 24 hours before the class start time. You can log into your Lessonface dashboard to access class materials, communicate with your instructor, join the live Zoom session, and access the class recordings and chat transcript afterward.
Refund Policy: To cancel an enrollment or request a refund, contact support@lessonface.com. For 30+ days before, we refund 95%. Between 30 and 5 days, receive a 75% refund. No refunds within 5 days of class start date. Materials kit fees are non-refundable.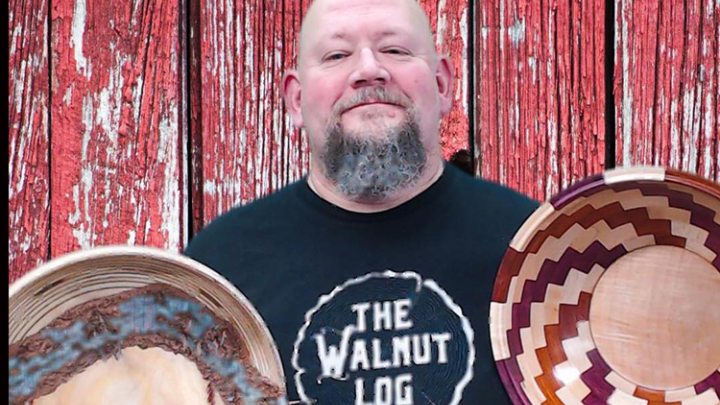 I am a full time woodturner, teacher, artist and creative.  I teach private lessons as well as virtual demos both nationally and internationally.   For the last 5 years I've been one of the primary Woodturning instructors at the Craft Alliance School of Art and Design in St. Louis MO and have been an assistant instructor for Kirk DeHeer at the John C Campbell Folk School.  I was in the JCCFS catalog for my own full class in September of 2020 but Covid prevented us from getting together.  Currently in the John C. Campbell Folk School Class Catalog for 2021 and excited to be part of the new virtual Folk School Classrooms here!