Backpack Weaving Basics
Backpack Weaving Basics with Sue Muldoon
Learn the basic shape and weaving techniques for an Appalachian Backpack. Our project will be a medium backpack of reed. Once you learn the basic shape, you can weave future projects larger or smaller, as desired. All materials and straps will be mailed as a kit. Skills learned will be setting a base, chicken feet, twining, over/under basket pattern, shaping the belly of the basket and finishing the rim with filler and lashing. Sue will show projects she has done after learning this basic shape that involve color and varying styles. This backpack is perfect for hiking, foraging, farmers' markets, small shopping trips and gifts for friends and family.
Virtual teaching has been a component of Sue's skill set since the onset of Covid, and she presents her weaving with 3 views to follow (front, overhead and side view) for the best coverage.
The capacity for this class is 12 students. Registration for this class will close on May 8th, 2023. This class is presented in collaboration with the John C. Campbell Folk School.
---
Class Materials Needed
Your class registration fee includes a materials kit with a value of $95 shipped to your door.
Skill Level
Beginner/Intermediate
About the John C. Campbell Folk School & Lessonface
For 96 years, the John C. Campbell Folk School in Brasstown, North Carolina has transformed lives, and brought people together in a nurturing environment for experiences in learning and community life that spark self-discovery. Since 2012, Lessonface has connected more than 30,000 students with over 2,000 great teachers for live music, language, and arts lessons online, delivering on our mission to help students achieve their goals while treating teachers equitably.
---
When
The class will meet for two 4.5-hour live online sessions with a break around 3 pm ET | 12 pm PT on the schedule below. The first session is on May 20.
(Convert to my time zone)
Enrolled students receive 30-day access to the video recordings of the classes.
How It Works
Enroll above to save your spot in the class. Lessonface will send you a confirmation right away, and a Zoom link 24 hours before the class start time. You can log into your Lessonface dashboard to access class materials, communicate with your instructor, join the live Zoom session, and access the class recordings and chat transcript afterward. Class enrollments may be cancelled for full refund up to five days before the class start date, with the exception of the materials kit fees which are non-refundable.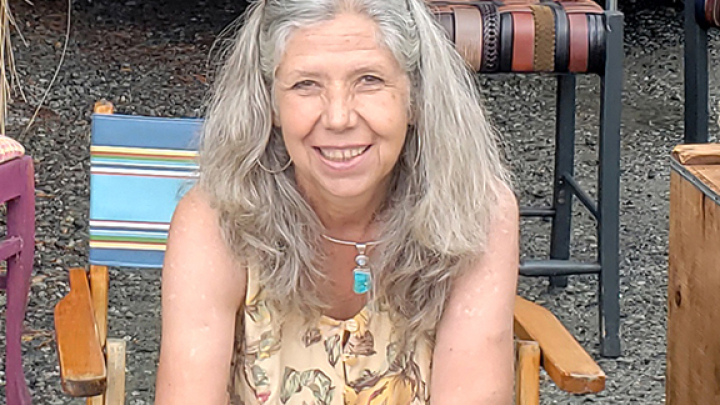 Sue divides her time between 3-dimensional and 2-dimensional work. She bounces back and forth between photography, web design and graphic design to seatweaving (chair caning, wicker repair, rush, splint, etc.) and basket weaving.
Basketry started as an add-on to seat weaving because there was material begging to be used in more than one format. She is a seatweaver by trade and a basketmaker by passion.
Sue's career has always been creative, from wallpaper hanging and interior painting to a lengthy career in the floral industry as designer and merchandiser. Wood carving, furniture refinishing and upcycling furniture in novel ways using unique materials like leather belts, ties a...