Five Tips For Acing Your Berklee Audition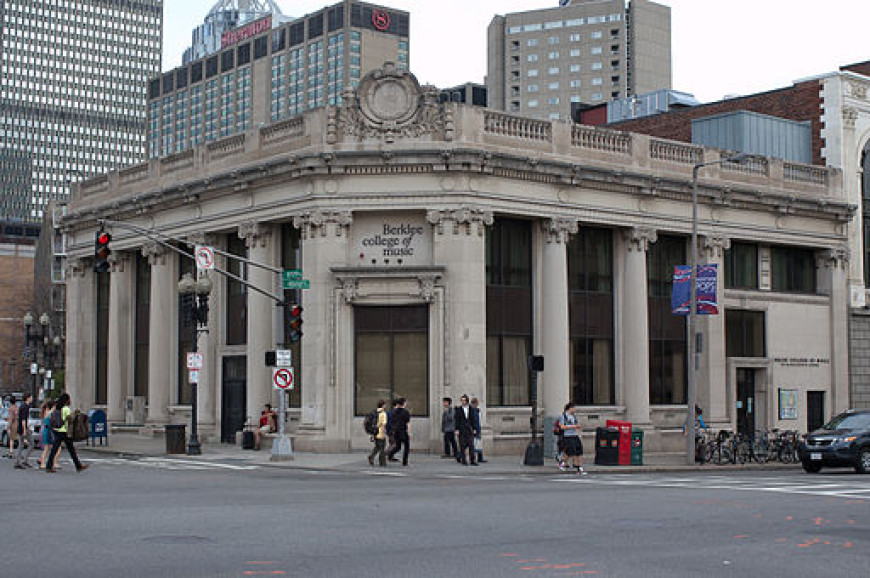 This piece focuses on Berklee College of Music, but the advice given would be useful in most music school auditions - or music auditions in general. Check out all the teachers who are qualified to help you apply and audition for music school by clicking here. 
---
So, you want to get into Berklee College of Music?
Good luck and good idea. Berklee does a fantastic job of preparing its graduates for jobs in the music industry, and is one of the best places in the world to meet and collaborate with top musicians. Also, its convenient location in the heart of Boston makes Berklee a great place to learn and gig around town.
Here are Berklee's admission requirements and deadlines. After you've gotten in all your paperwork and set up your Berklee audition (which can be done all over the world), it's time to prepare, and one great way to do that is to take one or more lessons with one of the many Berklee alumni or professors teaching on Lessonface.com, as Yonit Spiegelman, a professional bassist in NYC who is not only a Berklee alumna, but also a staff member for the Berklee Day Sessions, recommends.
 
5 Tips to Have the Best Audition Possible, Whether at Berklee or Elsewhere, Straight from the Experts:
 


In this 12-minute video Berklee alumna Yonit Spiegelman gives an overview of what to expect and how to prepare for your audition
1. Know Your Stuff
This is the obvious one. You'll need to not only be ready to give an authoritative performance for whatever piece you choose, but for any questions the panel might have for you.
"Be prepared for what you will be asked to perform in your audition. Berklee has a set of tasks for you to prepare for besides performing a song or two in the genre you desire, which are improvisation, sight reading, and ear training. Be prepared for it all!" explains Leah Hinton from Henderson, North Carolina, a singer-songwriter and a Berklee grad. 
Composer, arranger, guitarist and Berklee alum Jacinta Clusellas says "For the prepared piece, make sure you choose a piece that is meaningful to you, that really resonates with your purpose as a musician. The piece you choose should be thought through and practiced well in advance. Don't worry about what is it that they want to hear, but rather be confident that the best you can show is whatever music that really moves you."
"Learning and and applying Jazz Harmony is key before your audition. A great tool for this would be working with jazz standards and The Real Book which is a great resource for practice," adds Berklee alum and bassist Flavio Lira.
Yonit, who has helped many students with their Berklee auditions and has a wealth of experience preparing for them, says to know the basics of a wide array of musical genres:
"If you're auditioning with a rhythm section instrument, be prepared to show that you know the basic grooves for rock, funk, jazz, Latin (bossa nova and samba), 12/8 blues, shuffle. If you can, it would also be a huge plus to know how to play in Odd Meter (5/8, 7/8, etc.)," she says. "Reviewing styles that you may not be playing regularly prior to your audition can not only improve your chances to get in, but also definitely help you become a better musician".
What about scales and improvisation? Well, our top shredding Berklee Alum Ray Suhy says "Know all of your Major scales and their modes in all keys. One octave should suffice for most auditions, but be prepared to do 2 octave and possibly even 3 octave versions. In addition to the Major scale family, know your Melodic Minor, Harmonic Minor, Whole Tone and Diminished scales as well. These are things we should be working on or refreshing all the time as musicians. Don't cram these in the week before your audition!"
2. Relax
Annalisa Lombardo, jazz vocalist and Berklee grad, insists that you stay calm. "Trust your instincts. When it comes to the day of the audition, know you've done the work to get there, trust in your skills as a musician and focus on your goal for the Day: to have fun, share your music and hopefully make a great impression. The audition's purpose is for simply looking to get a sense of your overall musicality and how willing and open you are to learn. This gives them an idea of your potential, which is more important than any other factor". 
Yonit adds, "It's very important that you come prepared physically and mentally to your audition. Sleeping and eating well, perhaps practicing meditation or any other activity that could help you clear your mind should help you deliver a better, focused and enjoyable audition. If you fly in / drive from afar, perhaps plan on doing so at least 2 days before so that you can get a good rest and acclimate. Performing music is a task that demands a lot from our body and soul. We should respect it as such and give it the love it needs! 
3. Arrive Early and Warm Up Beforehand
Yonit suggests to arrive at least 30 minutes early.
"Many people think that being a good musician is simply playing/singing well. There's actually a lot more to it! When you come to a performance, rehearsal and especially the audition a few minutes earlier, not only are you more relaxed and at ease but also the staff and teachers who audition you could tell that you respect this situation and conduct yourself in a professional manner. On top of that, you get time to prepare all the necessary elements for your performance".
Tuning your instrument prior to entering the room, warming up and simply taking a few deep breaths can make all the difference.
"Probably the most important thing is to leave time to warm up. Most people don't fully appreciate how important a warm up is. This isn't like a show where you have 45 minutes and if you are still 'kind of warming up' in the first ten that is okay. You have a few minutes to show your best. Make sure you are at your best when that time comes.
4. Handouts, Multimedia, and Miscellaneous
In reality, the audition starts way before your assigned day.
When you think about it, in the audition to Berklee you essentially have only 10 minutes of performance to show all your musicality, experience, aspirations, unique qualities and so on. It is not an easy task! It is best to try to think well in advance about what you want to display and how. For example, if you are going to play an amazing jazz solo you learned, it would add a whole different dimension to your performance if you hand the teachers auditioning you a nicely written transcription of that solo. That way, on top of showing your technical skills, you can also show your theoretical background, jazz harmony appreciation and in general this will enhance your performance delivery as the teachers will also be able to SEE it.
But this is not just for the jazz cats! If you're an aspiring singer-songwriter and producer, or perhaps a soundtrack composer and pianist, you could work on a pre-recorded play-along track (made by yourself) that could show all that range of abilities, experience and understanding on top of your live performance. Of course, these are just some examples, the sky's the limit! 
5. The Interview Matters too!
Sometimes forgotten amongst the other music-related audition parts, the interview actually has a big part of you getting accepted or not to Berklee and shouldn't be neglected in your preparations. 
Jacinta advises us to "Take some time to reflect on what is it that makes you want to go to Berklee. What would being a part of Berklee mean to you? What would be your purpose for being there? What is it in you that could be different from other applicants? What could you offer the community?"
Yonit adds "Try to imagine yourself at Berklee. Browse the different classes offered and see what interests you, go to Berklee's Youtube channel and see which ensembles excite you. That not only shows that you know what you want and the potential of what you may achieve, but it also shows that you did your research and you are serious about your music career! Now, the Berklee staff is aware of Berklee being great. So show them what makes you great".
Trumpet player and Berklee alum Joshua Shpak gives us his take on how to approach the interview: "My biggest piece of advice to give auditioners is to BE YOURSELF! Most students ask me what Berklee 'wants to hear' so that they can best ace the audition. The college wants to hear you be your best version of you."
This article was originally published in February 2013, but remains relevant so we're bumping it up to the top of our blog roll. Hope you find it useful, and good luck in your audition!