Lessonface Recital and Our Commitment to the Community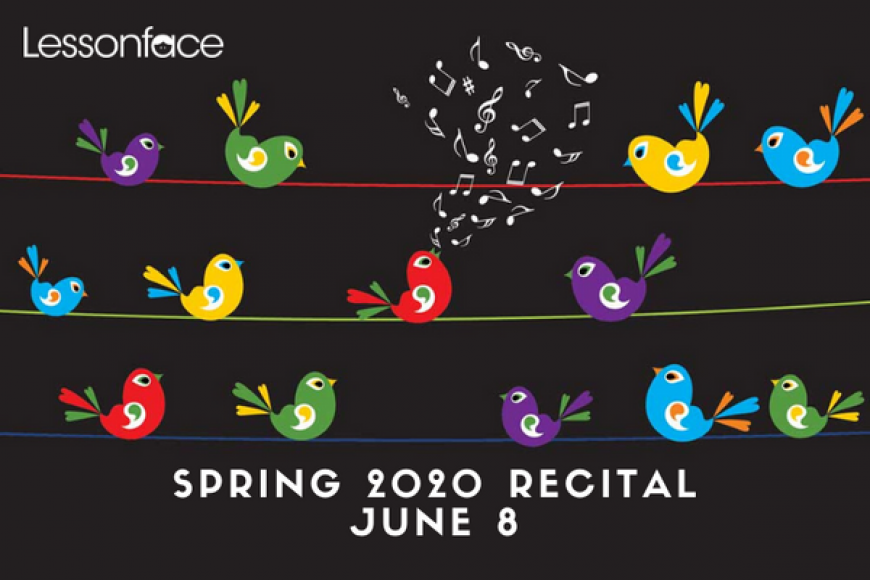 A huge bravo to all of the excellent performers in last night's third annual Spring Recital, our biggest and I daresay our best one yet! We heard from guitarists, violinists, vocalists, ukulele players, flutists, songwriters, and pianists. It's really inspiring to see and hear the results of the students' and teachers' hard work, especially in those students we have been seeing for multiple recitals over the years! 
This past week and months have been a tumultuous time in the world, and seeing our beautiful community, joining online from all over the world and all over the US, sharing the joy of music, was a very welcome manifestation of our credo of Getting Better Together.
I'd like to take this moment to reassert our commitment to having an inclusive and welcoming community to students and teachers from the multitude of backgrounds, including race, geography, religion, and especially to those black, indigenous, and people of color. To make that really clear, we've posted a statement about our commitments to the community, which is as follows:
Lessonface is committed to fostering an online community in which students, teachers, and staff from all backgrounds can interact and learn.
Racism in all its forms is antithetical to this commitment. Racism is harmful and dehumanizing and has adverse effects on our community. We recognize that the effects of racism are caused not only by the isolated actions of individuals, but also by the policies and practices of institutions.
Lessonface is committed to creating an environment that respects the dignity and civil rights of all persons, particularly those from groups that have experienced discrimination and persecution. 
This requires that we work to improve listening and enhance empathy, at both personal and institutional levels.
We are constantly reminded that more work needs to be done to achieve racial equity. 
More about the commitment is here. If you have input, comments, or feedback on ways you believe we can do better, please send them to mgmt@lessonface.com.