Teaching the Science of Music and More with Melissa Salguero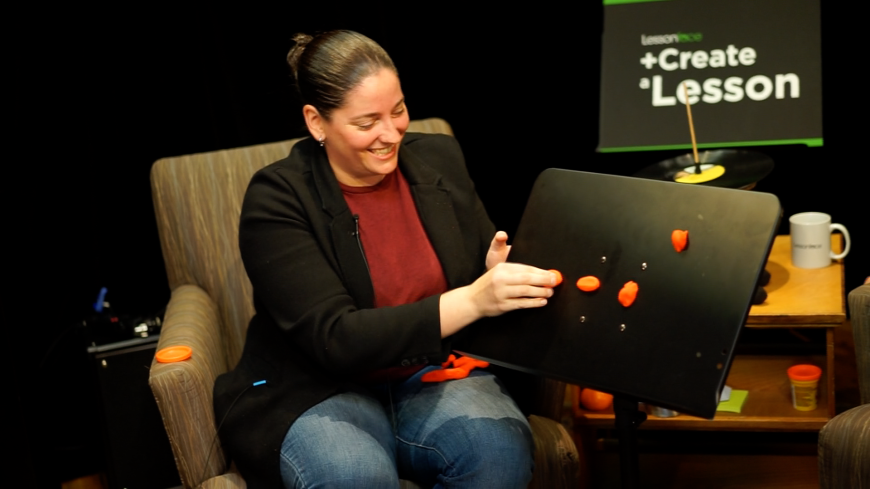 Our first Face the Music event kicked off on Thursday, October 18, with 2018 GRAMMY winner for music educator of the year Melissa Salguero. With deft questioning by Chris Ott, dedicated teacher trainer and lifelong educator, who himself was part of the Lessonface staff around 2013-2015, Salguero discussed her tools and techniques for engaging her kids and remaining motivated herself. 
It was a fascinating look into a stellar educator's process. Watch the entire discussion here below.
 
Salguero emphasized her use of musical activities, especially those that demonstrate the science behind how music works, to keep the learning interactive and fun. Salguero incorporates a lot of very simple tools and toys in her lessons, and managed to include a deck of cards, a slinky, play dough, a hair tie, pin, piece of paper, and dirt in the course of our discussion. She stressed the importance of making her classes relevant to her kids' interests, such as through including music and concepts from video games that she and they like, including Fortnite, Minecraft, and Detroit: Become Human. 
We hope you enjoy the discussion as much as we did!
We invite you to get involved with Lessonface: