Adults Benefit From Music Lessons Too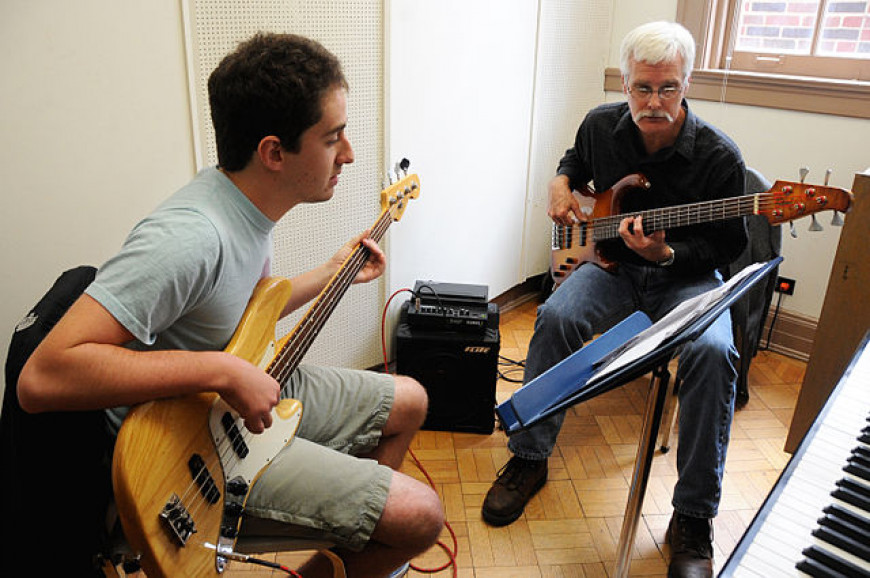 Because Iron Man says so?
Life seems to revolve around kids. Families invest in their education and try to provide them with opportunities to improve themselves and their future lives. Private dance lessons, costly AAU basketball fees, and countless hours commuting and waiting for the little ones to finish whatever activity they're focused on that day are expected from parents. Then, kids become adults themselves, passions for sports and music stop being seen as important, and everything changes. Well, it shouldn't.
Playing An Instrument Has Significant Health Benefits
Productivity has been shown to increase for some listening to music while working and the positive effects of playing an instrument are simply astounding. Check out some of the benefits from www.wannaplaymusic.com's post about adults who play an instrument:
*Playing music "significantly" lowered the heart rates and calmed and regulated the blood pressures and respiration rates of patients who had undergone surgery (Bryan Memorial Hospital in Lincoln, Neb., and St. Mary's Hospital in Mequon, Wis.).
*Playing a musical instrument can reverse stress at the molecular level, according to studies conducted by Loma Linda University School of Medicine and Applied Biosystems (as published in Medical Science Monitor).
*Drumming is also used by music therapists to help patients appropriately vent anger and other emotions. Another use of drumming can be a non-verbal conversation on drums where the ability to listen to the other person's drumming is needed to "converse" on the drums.
Studying Music Helps Workplace Productivity
There are additional benefits to businesses as well, so perhaps you should lobby your boss to sponsor you with a LessonFace gift certificate?
Recreational Music Making has been scientifically proven to help the U.S. workplace by: Reducing employee stress Reducing employee depression Reducing employee burnout Improving employee retention
Adults are worth investing in too, so invest in yourself or another important adult with music lessons, because happiness remains an undervalued asset.
Related: