Back-to-School for the Young Clarinetist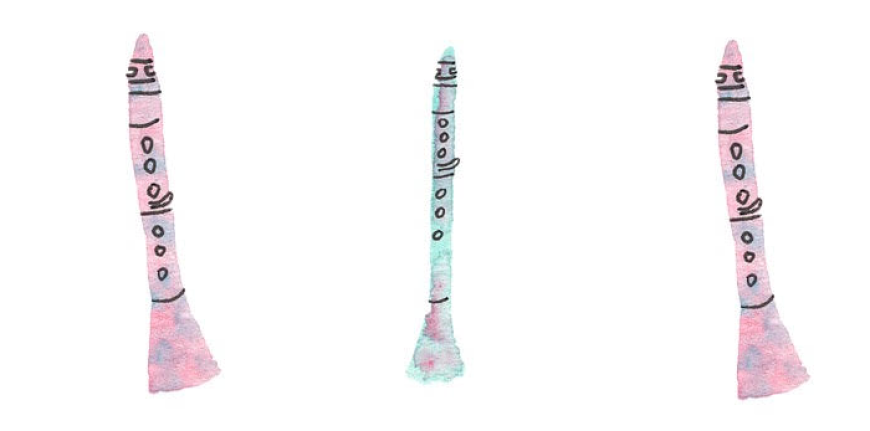 It's almost time to head back-to-school!
One of the things your child might be excited about is finally getting to join band/orchestra and make some music! Whether playing in an ensemble or as a soloist, creating music can be one of the most gratifying experiences in life.
(Parents- if you've always wanted to play an instrument I encourage you to start alongside your child! Get yourself a Ukulele or a Native American flute! Both are these are SUPER beginner friendly.)
The day you're handed your first clarinet is magical. Opening that case and touching all the different parts of the instrument= CUE epic sun rays coming from puffy clouds with unicorns in tutus dancing to Grieg's "Morning Mood." And getting to finally bring your clarinet home and show it off?! Don't even get me started.
Having the right supplies going into this adventure can make a big difference. (Think about it this way: if you're going snowboarding for the first time, you make sure to get the right equipment to make the initial experience as smooth as possible.) I wanted to write this entry for all the parents of a first time clarinetist, especially those of you who might not have a music background yourselves. And so, here are my recommended supplies for your newly enlisted clarinetist:
Folder
Keep all your music handouts in one place. Some of my students go the extra mile and get binders with those lovely plastic protector sleeves.
Pencils
Your music copies and method books are there for YOU. They are meant to be marked- just make sure it's in pencil so that going back and erasing is easy!
Mechanical pencils are great since there's no need for sharpening!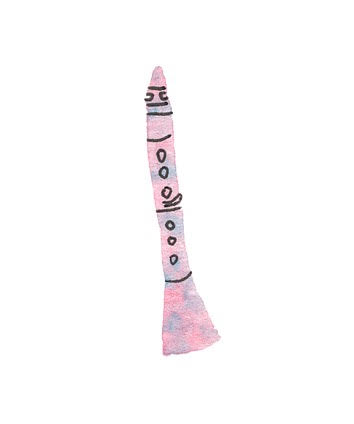 Music Stand
A music stand will help you place your music at the correct height that's most comfortable for you. Foldable stands are nice in that they are lightweight and portable. I like the "On Stage" brand. It's easy to assemble, sturdy and comes with a carrying bag.
Reeds
Always, always, always make sure to have reeds readily available! I recommend having at least 4 reeds ready to be played (all of which you keep in a rotation). My go to brand for beginner reeds is D'Addario. Both their Rico (orange box) and Royal (light blue box) lines are great. They provide an easy response and a consistent tone. Strength 2.0 is a good starting reed thickness for beginners. I recommend purchasing a 10-pack (reeds will chip and crack more than you'd like with beginners, it's common!) and you'll want to have reeds around to replace them. Which brings me to my next two recommended items....
Reed Holder
Keep your reeds organized by placing them in a reed holder. They allow the reeds to dry evenly and they help you keep track of your reeds.
Rico makes a nice 4 reed holder called "Rico Reed Gard IV". Make sure to get the holder for clarinet/alto sax reeds!
Ziploc Bag
Put your reeds/reed holder in a ziploc baggie to help maintain a stable level of humidity. Your reeds will thank you.
Swab
It's important to swab out your clarinet after each time you play it. It removes the moisture that's left behind after blowing into it. Removing moisture helps prolong the life of the pads on the instrument. My favorite swab is made by Vandoren. It's their microfiber swab for Bb clarinet and it is super absorbent and will last you forever.
Cork Grease
Due to changes in temperature or if your clarinet is brand new, the corks might give you a hard time when putting the pieces together. To help them out and prevent tearing, apply some cork grease. Both Vandoren and Rico have good cork grease tubes.
Mouthpiece Cushions
These are one of my favorite items to get every clarinetist immediately. Mouthpiece cushions help provide grip for the upper teeth, eliminate vibrations, and give you a warmer tone. I love using the BG brand large .8mm thick black cushions.
You can find all of these clarinet supplies online (Amazon or Woodwind & Brasswind are my go to places) or at your local music store. I recommend calling ahead of time to make sure they have what you're looking for. Most places will be happy to place a special order for you if a specific item is not in stock.
I recommend keeping at least your reeds, swab, cork grease, and a pencil in your clarinet case. Everything else is nice to keep together in a tote bag.
Having all you need to play your clarinet in a designated place will make music making that much more fun!