Harmonica Lessons: Top 5 FAQs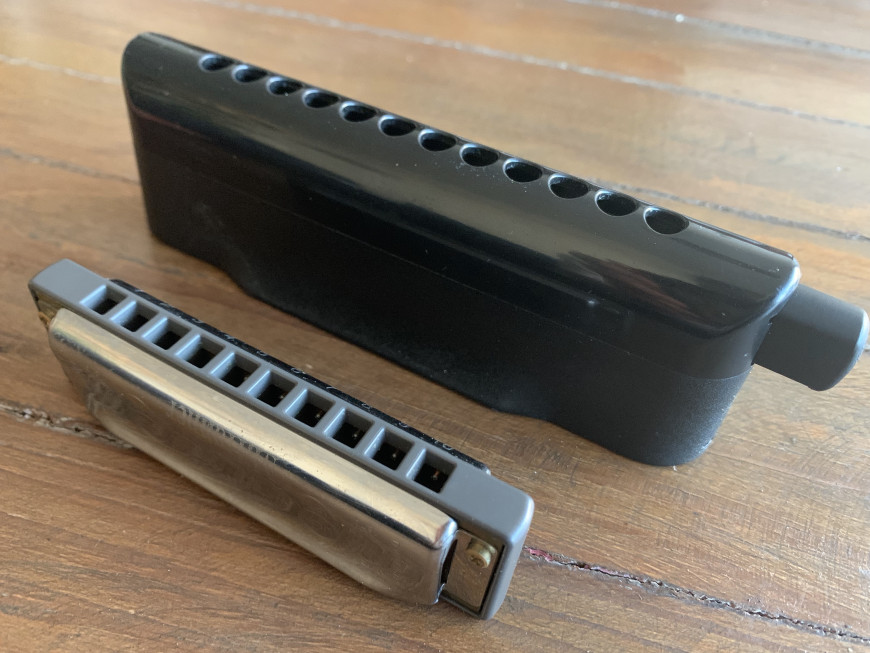 During my years as a harmonica teacher I've noticed that many people who are interested in starting to play this wonderful instrument have the same recurrent questions. Here are my answers to some of the most frequently asked questions about the harmonica. 
Which kind of harmonica should I buy?
There are two types of harmonicas that are most often used: diatonic and chromatic. 
Diatonic harmonicas are 10-hole instruments, and come in different keys (C, D, A, etc.). Diatonic harmonicas are usually used to play blues, rock, pop, country, and sometimes jazz and other styles of music. Chromatic harmonicas are 10, 12 or 16-hole instruments and have a slider button on the right side. They are usually tuned in C, but you can also find other tunings. You will hear chromatic harmonicas more often in classical, jazz & pop music. These are two different instruments of the same family, and you can find professional musicians who master both of them.
My recommendation if you don't have a harmonica yet, would be to get a diatonic harmonica in the key of C. Diatonics (also called blues harps) are great for working on the first techniques, and you´ll find yourself playing some melodies right away. The key of C is usually recommended for starters because it is in the middle of the register (not too low or too high). 
Can you recommend some models?
You will find a big variety of diatonic harmonicas available, with plastic, wooden and stainless steel combs. A couple of very comfortable and responsive models that I usually recommend are the Hohner Special 20 and the Hohner Rocket. They both have plastic combs which I find better for beginners, and are also great professional harmonicas. Eventually you may like to try other models and keys to see how they fit your playing, but with any of these harps tuned in C you are ready to go. 
Do I need any special knowledge in order to start playing harmonica?
You don´t. For reading songs & exercises we will use a tablature system (with numbers) which is very easy to understand and will help you to play (unless you are particularly interested in reading scores). So if you don't have any musical background that's not an issue at all.
Do I need any particular ability in order to be able to play?
You just need to be able to breathe.
What is the first thing I can start trying after I get my harmonica?
The first thing you can experiment is to smoothly breathe through your harmonica. You´ll find you get different sounds when you blow (breathe into the harmonica) and you draw (breathe in). After that, you can try to practice playing single notes. This means that when you aim to blow into one hole you don't also get the sound of another next to it. 
If you have the opportunity, it is a very good idea to take harmonica lessons from this point. Developing a correct embouchure and a good breathing technique is fundamental to everything else, and a teacher will help you achieve that. 
ABOUT FEDERICO

Federico Linari is a professional harmonica player with a growing international career. He has taken part as a main artist and jury at the 2nd 3rd 4th and 6th Seoul International Harmonica Festival (South Korea 2014-2015-2016-2018), the Asia Pacific Harmonica Festival (Taiwan, 2016) and the World Harmonica Festival (Germany, 2017). 
Federico's lessons are rated five stars in 78 verified student reviews, like this one:
I am 80 years old, new to harmonica and, so far, have taken 18 lessons (2 per week for 9 weeks) with Federico. He is a an excellent musician and teacher. I appreciate his patience, sense of humor, and his ability to explain a topic in different ways when I am having difficulty. He also provides support using email to send me recordings of the lesson, and the musical score. At this point, I am satisfied with my progress (measured against my standards) and plan to continue lessons with him.
-Rob Lynch, review from September, 2021