Preparation Guide to Auditioning for Performing Arts High Schools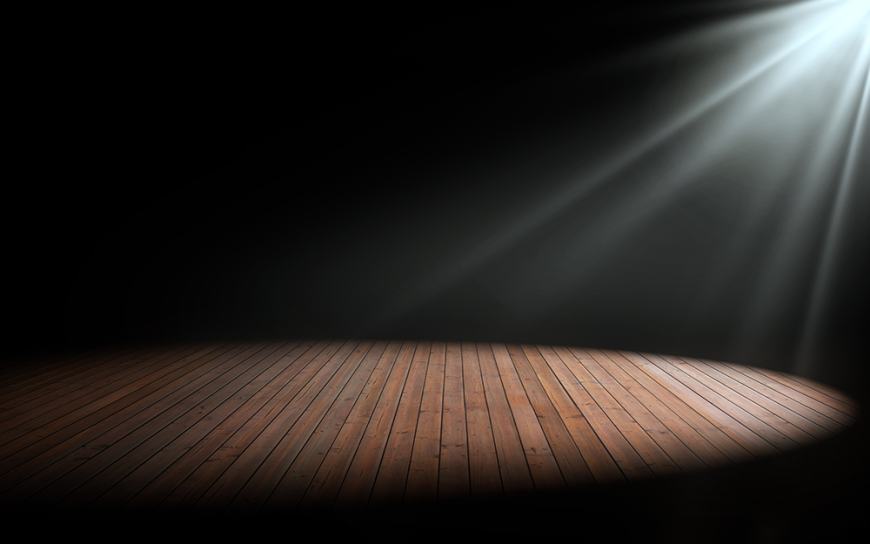 Attending a Performing Arts High School is a dream for many talented students across the globe today! While the competition may be fierce, the benefits of auditioning for a program, and having a rigorous education in the arts is very valuable. Students will spend 5 days a week (most likely 7) training, performing and creating, being totally immersed in a high-quality arts education with other talented students.  Preparing for an audition does not happen in one night, the student must work on their musicianship, technique, repertoire and interview skills to have a successful audition and acceptance.
Middle School Years
These years are crucial to develop your artistic passions. Whether the student is a striving guitarist or ballet dancer, these are the years to spend quality time in weekly instruction of music, dance or art lessons. 
- A Knowledge of Music Theory (Students should be familiar with basic rhythms, melodies, scales, dance steps, terminology, and composers).
- Repertoire:  Grasping the works of different styles ranging from Classical, Jazz, Musical Theater, and Contemporary Music.
- Finding themselves: The Student should visit a wide variety of High Schools before applying. It is best for the student themselves to be able to picture themselves in a Performing Arts High School atmosphere. Research should be done about faculty, programs, and alumni in their performing arts field of choice. Students should ask themselves am I passionate enough to spend four years of High school doing Arts every day? 
- Grades and Hobbies: Performing Arts High Schools will still look at Grades and GPA's, the administration will also take into account students who are well rounded in fact, and may pursue other hobbies, especially if they are team-based, as these skills can translate well into the arts.
Audition Prep for Performing Arts High Schools

Starts Saturday, October 12
11 am EST
Liz Turner

 
The Audition 
The audition itself will likely happen in 20 minutes or less and will focus on three parts.
Technique: The Faculty will guide the auditionee in a series of exercises to evaluate their skills in their specific subject. For example) A vocalist may be given some warmups to demonstrate proper breathing technique, tonality, and intonation. They most likely will be tested on their current vocal range, to see where they would fit in best in perhaps a choir. The student may have some call and response ear training exercises they may have to demonstrate on the spot. This also applies to rhythms, the faculty member may clap or play a rhythm sequence on their instrument, and the student would then have to replicate it back. The student may also be asked to sight- read a piece of music for the first time, meaning the student is given a piece of music, or choreography right on the spot and must replicate it back. Students are not all born with proper technique, this takes time and dedication to develop.  However, faculty will also want to see a strong willingness to learn, quick to grasp the knowledge, and a positive attitude in regards to developing their technique further.
Prepared Pieces 
For Musicians and Dancers, you will be asked to perform 1 or 2 pieces, this may be done with accompaniment or background track, or completely acapella, depending on each school. The typical requirement is usually two contrasting styles. The first piece being a Classical work (24 Italian Art Songs, or Traditional Musical Theater).  The second piece perhaps being a Jazz, Pop, or Contemporary Musical Theater Piece. The faculty wants to see the student shine in their audition! Students should practice these several months before their given audition date to make sure they are feeling comfortable with their audition choices Typically. Some students may be asked to do a dramatic or comedic monologue as well.  Proper coaching in Diction and Interpretation is essential, as these are elements in which will be considered in the judging process. The audition pieces should be memorized. 
 
Interview
Lastly, the interview will be an important interview with the faculty or staff at the school. This is your first impression to show the administration why you want and deserve to spend the next four years and beyond dedicated to the Performing Arts. They are looking for serious, hard-working students who will excel in this interview. They may ask questions such as "Why do you see yourself in this environment", "What skills could you specifically bring to this High School in particular?" or "Where do you see yourself in the industry 5, 10 years in the future?". Students should reflect on these questions, but should not sound "Coached" at the audition. The judges will want to see honest and authentic students who have a grasp on their academic goals.  The interviewing process should not be overlooked, even if the student demonstrates high potential in the arts. This is usually the "Make it or Break it" of why certain students do and do not get accepted into their top choices.
Overview
Whether you're looking to apply to LaGuardia, Frank Sinatra, Interlochen or Walnut Hill it is best to start visiting, and preparing to nail that audition! High School auditions are a great way to see if this, in fact, a potential career path for the student and beyond. To start learning your audition repertoire, contact an instructor on Lessonface today!
Audition Prep for Performing Arts High Schools

Starts Saturday, October 12
11 am EST
Liz Turner

 
ABOUT ELIZABETH TURNER

Trained in classical, jazz and musical theatre, with international and cabaret influences, Elizabeth sings deeply from the heart and is never afraid to pour out heartfelt emotions through music and acting.