Some of Our Favorite Entry Level Guitars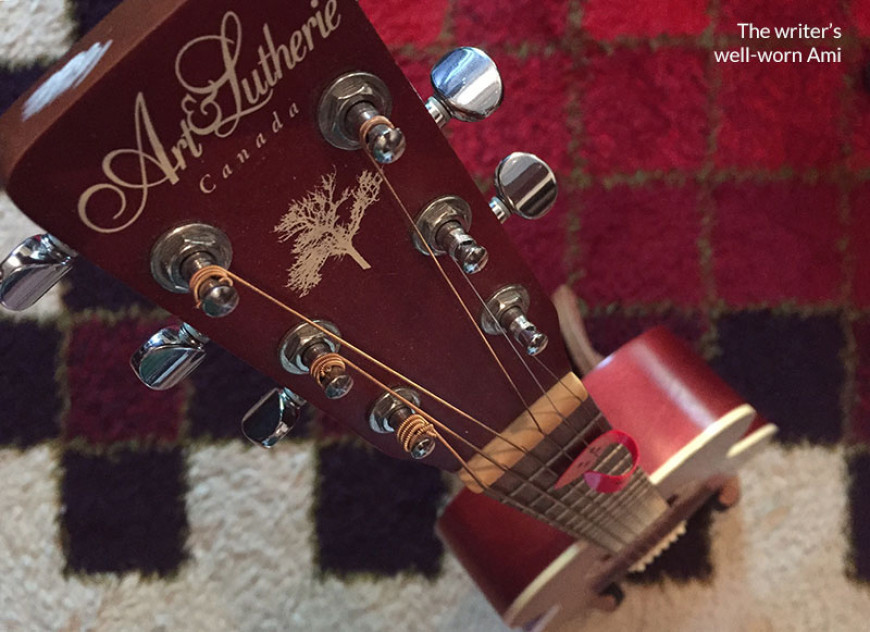 By Lessonface Staff
In gearing up for next month's Summer NAMM conference in Nashville, where we're excited to check out tons of new-model instruments, today we discuss some entry-level guitars we've had the pleasure to own. We are not being paid for these opinions, and we can't guarantee you'll like these guitars as much as we did, but we think they're worth considering if you're in the market for a first guitar that you can keep for many years. We'd love to hear from you in the comments if you've had experience with these guitars, or if there are other guitars you would suggest to folks looking for a relatively inexpensive yet solid instrument.
Acoustic (Dreadnought): Blueridge "BR-40"
This standard-sized acoustic guitar with laminate sides and a solid spruce top has a reputation for sounding as good as, or better than, far more expensive guitars, and significantly better than you would expect an Asian import Martin clone to sound. It's a loud, versatile player reminiscent of the undisputed classic Martin D-18. You still can find new BR-40's for around $400.
While you might find another beginner acoustic guitar for half the price, chances are it wouldn't be half the instrument. There are several demos of this guitar on YouTube, including the video to right with very nice audio all the way from Holland.
Acoustic (Parlor): Art & Lutherie "Ami"
Like all the guitars made by Art & Lutherie (a Godin brand), the small-bodied Ami is handcrafted in Canada from 95% Canadian wood. Amazon will ship you one for around $350.
It's a fun little guitar to play, and it has a nice full sound, as you can hear to right. Because of its size, the Ami would be a nice first guitar for a child, but expect to find guitar-playing moms and dads stealing time with it, too.
Electric: Gibson "Melody Maker" with single P90
You might be able to find a used early 2000s Melody Maker with a single p90 pickup for around $400-$500. Gibson seems to no longer make this specific model. It's a very simple instrument that's fairly durable in our experience. It's not going to give you a variety of tones, but it is a fun, loud electric guitar for your collection.
Here's a fellow talking about his and playing it for you. We recently saw a couple on eBay: here and here. 
Do you have a favorite entry level guitar? Let us know in the comments below.
Related: