Guitar Teacher Chris Campbell Talks About His Journey As a Musician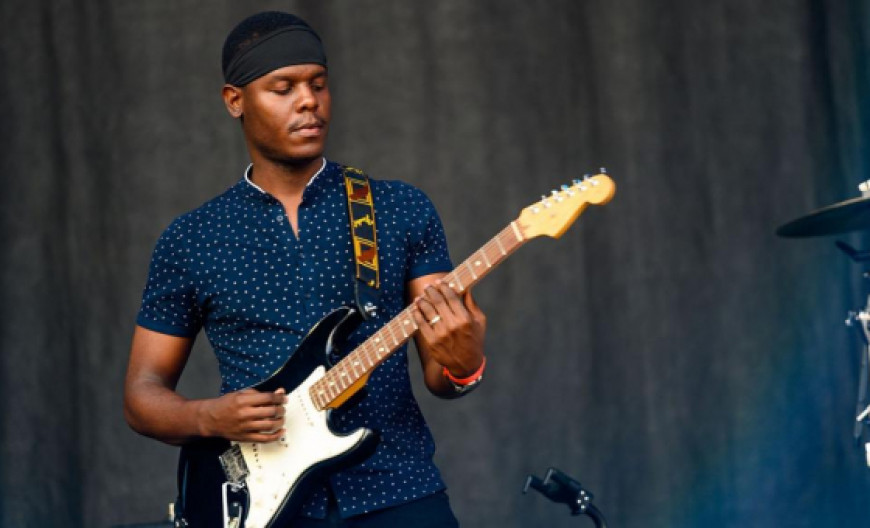 Chris Campbell is a Jamaican Guitarist and rising star teacher on Lessonface. Along with teaching Electric Guitar, Jazz Guitar, Neo Soul Guitar, Acoustic Guitar, Blues Guitar, Fingerstyle Guitar, Lead Guitar, Reggae Guitar, Music Theory, he performs and records  Soul, Jazz, R&B, Gospel, Funk, Blues, Reggae, Acoustic and Pop music. He holds a bachelors degree in Music Education from Edna Manley College and has 9 years of experience teaching students of all skill levels with ages ranging from 4-65 years old. 
Chris Campbell is our Teacher Spotlight, so we took the opportunity to chat with him about his journey as a musician, his influences, and more. 
1. What was the first instrument you played?
The first instrument I played was a plastic toy guitar I received as a child. I loved it so much!
2. Who are some of your musical influences?
My first guitar teacher 'Brother Wilson', Fitzroy Bennet, Bob Marley, Ernest Ranglin, Jairus Mozee, Stevie Ray Vaughn, Emily Remler, and many others. 
3. Any advice for someone starting their musical journey today?
My advice would be: "See music as a journey". Give yourself time to grow and develop. Be patient, and be consistent in your efforts to improve. 
4. Any advice for someone trying to learn Electric, Jazz or Neo-Soul guitar?
Listen to and transcribe from players you admire. Seek to understand the theory behind what you play, and invest in yourself by taking lessons, buying courses and books.  
5. Who's your favorite musical artist from Jamaica?
My favorite guitarist from Jamaica would be 'Ernest Ranglin'. He was a pioneer in Jamaican music such as ska, rocksteady and reggae. He was also a Jazz master and he fused Jazz with our Jamaican music. 
6. What is your favorite medium? Live, audio or video? Why?
Favorite medium is live, because the experience from a live event is like no other. Music won't feel nor sound the same from a screen.   
7. If you magically had the power to learn one musical instrument you don't already play and be great at it, what would it be?
That instrument would be the 'Harp'. I have never seen a harpist from my country Jamaica but have only heard of one or two who were around. I would stand out playing that instrument! Ha!
Check Out Reviews from Chris Campbell's Students: 
"One of the coolest teachers out there." - Jovan, Verified Student
"Excellent lesson! Chris asked me in advance what I wanted to focus on and customized the lesson to reflect my response. I learned some great new chord voicings and how to practice them. Chris also provided helpful materials to help with learning the new voicings." - Sashka, Verified Student
Chris teaches 1:1 lessons in Electric Guitar, Jazz Guitar, Neo Soul Guitar, Acoustic Guitar, and more!
About Lessonface, PBC
Lessonface's mission is to help students achieve their goals while treating teachers equitably. Since 2013, we've hosted more than 20,000 students and 2,000 teachers for live music, language, and arts lessons and classes online.
Categories:
Guitar
Electric Guitar
Neo Soul Guitar