Advantages to Online Music Lessons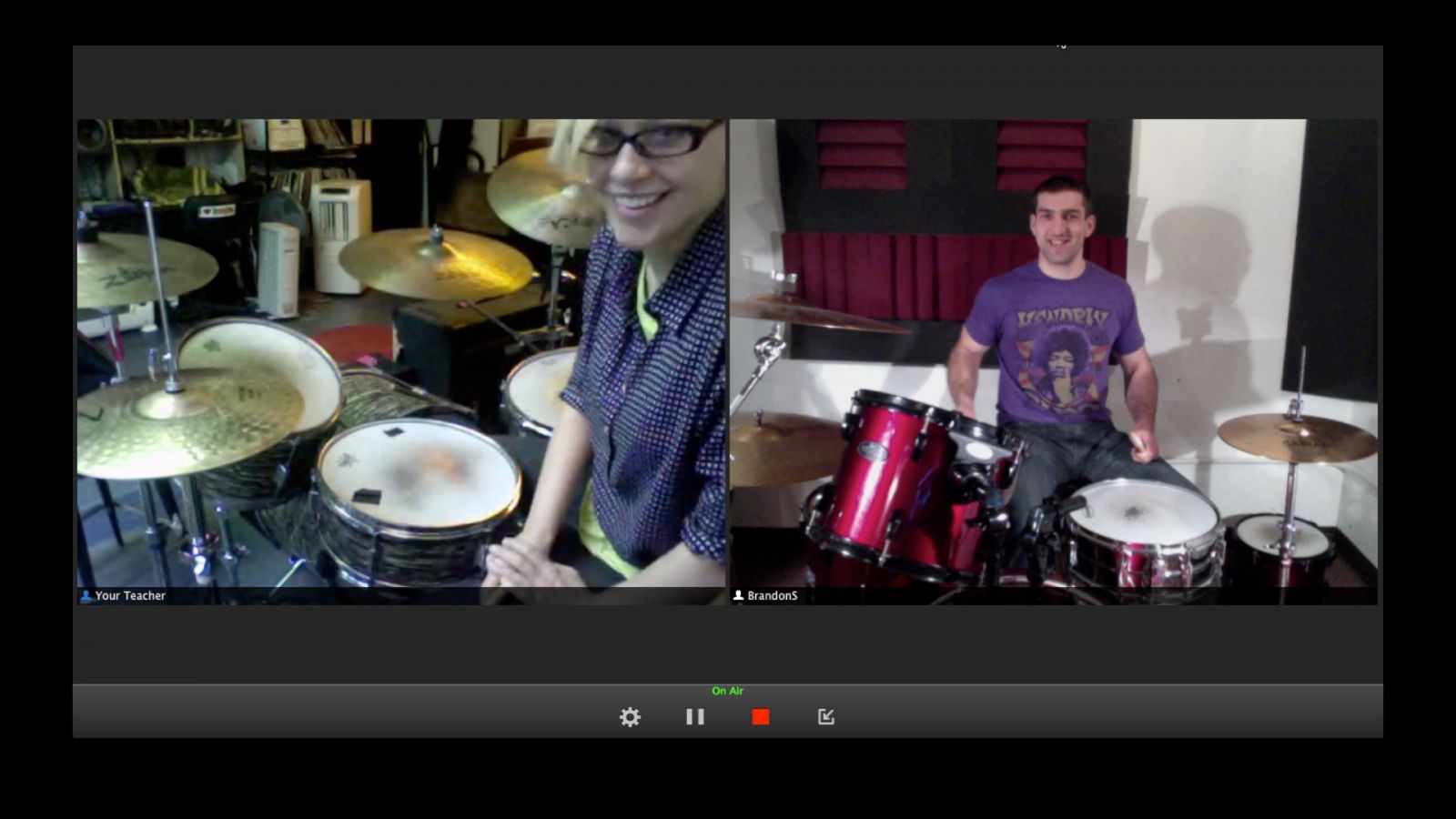 Drummers can benefit from learning on their own kit, making adjustments immediately without having to go home to change set-up.
Online learning is growing like wildfire because there are some great benefits. Most obviously, you can reach people without geographic boundaries. You can expand your teaching hours. If you have a following, those in other parts of the world can get a new and meaningful interaction with you. And your particular expertise will attract people seeking exactly your set of abilities from all around the world. This can also lead to a fun cultural exchange, where you can learn about different genres too.
Online learning means no commuting. Many teachers spend lots of their day going from student location to studio to student location to school - or their students travel to them, which is then a burden on the student or parent. With online lessons, you just need to log on, and there you are.
There are also a bunch of side benefits, beyond the geographics and convenience aspects. If you can think of others, comment below!
You don't have to lug your instrument around, which is especially nice for large instruments.
The online dynamic tends to make the time spent with the student very focused.
You can continue with students even if you or they travel, or move, or if you live in more than one place. 
You are very unlikely to catch a cold from a student (and vice versa!)
Parents, for young students, are able to dial into lessons from a third location.
That's a wrap for our Teaching Music Online 101 Guide. The next step is setting up a profile, if you haven't already. Once you have been approved on Lessonface, we have some more exciting reading material on how to attract and keep students, based on our experiences to date. Happy teaching, and if you have any questions don't hesitate to be in touch.
Next Step:
How to Set Up a Lessonface Profile