It's Never Too Late to Pick Up a New Instrument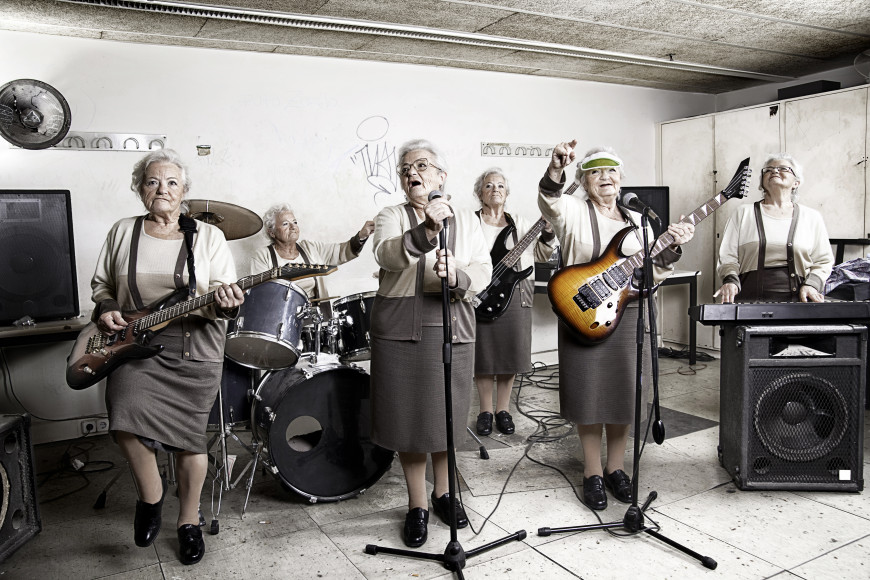 There's an old tale that says once you've turned 18 years old, you can no longer pursue the dream of learning a new instrument. We can't pick things up as quickly, we don't have the appropriate time to practice or have limited motivation - these are all stories we tell ourselves to make us feel a bit better about staying within our comfort zones.
Forget these excuses! It takes one decision (and a bit of a daily push) to give your life some new color and sound. Here are a few tips on how to set yourself on the right path.
Set Small Goals
Aiming too high and not getting the results you wanted is usually the number one motivation killer. For example, if you just started working out, you wouldn't expect to run a marathon in a week, right? You'll probably have to start with 5K, which will also require a few weeks of preparation. The same goes for music! When you find the right teacher, the best plan is to have two or three small goals at a time. Then, you can easily aim towards a bigger goal down the road.
Consistency
Usually when we think about practicing our instrument, we think it needs to be lengthy and concentrated. That actually doesn't work for most people. Playing two to three hours straight can be fun and useful, but for a lot of people it can be tiring and a motivation drag. Instead, set yourself with 10-20 minutes of daily practice. Consistency can lead to much better results even though time is limited and short. It is also psychologically easier to get yourself to sit down for 10 minutes rather than 3 hours!
Listen to More Music
That's easy homework, right? Well, it's very important as well. Listening to music can be important for inspiration and motivation, but also for your own musical abilities. We learn best by following the footsteps of those who have done it before us. As surprising as it may sound, simply listening to music will make you a better musician! This happens by adjusting your ear to intricate musical elements, and it is always a motivation booster.  
Play with Other People
Music is an art that is meant to be celebrated as a community! Whether you dare to pick up the guitar at a bonfire, call up your drummer friend for a jam, work up your nerves on an Open-Mic night, or play on that hotel lounge piano - don't think twice! Do it! It will be worth it when you bond with other people over the effort you've been putting into your instrument. AND never think it is too early - try it out. What's the worst that could happen? You miss a note? No one is going to notice!
Choose the Right Mentor
Music is an art that musicians spend years learning, and if you ask or read about your favorite musicians - no one has ever done it alone. The right teacher will lead you the right way. It doesn't matter what subject or what instrument - when you have the right teacher you can achieve anything you have dreamed of. Lucky enough - you happened to find yourself in the right place! Lessonface has experienced, professional, caring and esteemed musicians from all over the world right at your fingertips. So go ahead! Take the first step of this wonderful journey of music.
Related: